Criminal Justice/Law Enforcement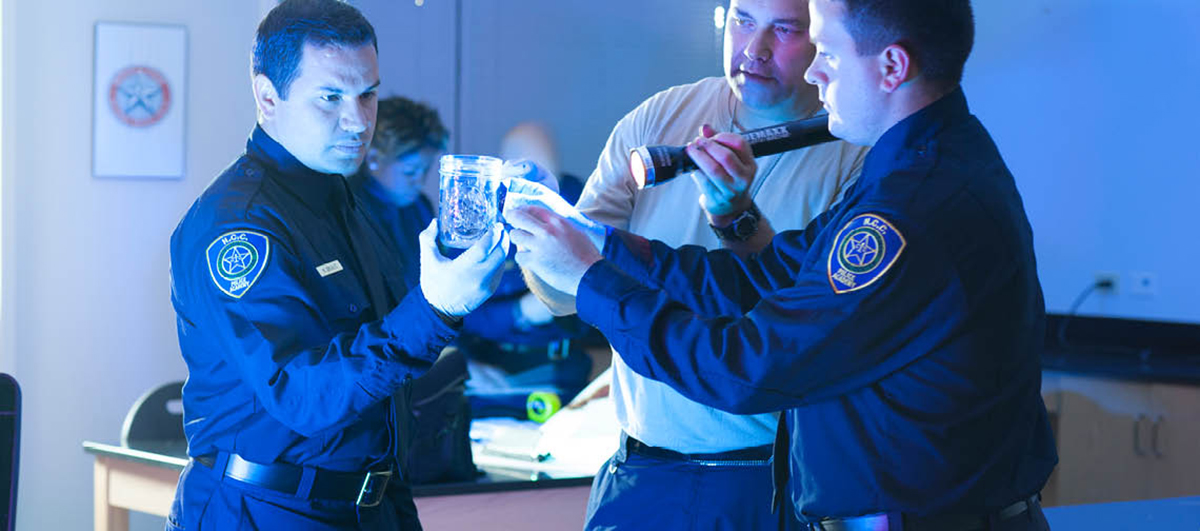 About the Program
The Criminal Justice program consists of the AA transfer plan for Criminal Justice, the AAS in Criminal Justice with concentrations in law enforcement, corrections, or juvenile justice, and the following certificate: Basic Peace Officer Licensing. Texas requires a four-year degree to qualify as a probation officer or protective service worker. Students must be 21 or older to enter the police academy.
AWARD TYPES: Associate of Applied Science, Certificate Level 1, Associate in Arts
AREA OF STUDY: Public Safety, Transportation & Consumer Services
Program Outcomes
STUDENTS WILL BE ABLE TO:

Demonstrate outcomes set forth in TCOLE Course 1000 (WECM statement of end of course outcomes).

Articulate key concepts in police science and criminal justice.

Analyze and apply research to Texas Penal Code Law, Code of Criminal Procedure, Family Code, Health and Safety Code, and Transportation Code.

Demonstrate knowledge of and commitment to law enforcement professional, ethical, and legal obligations.
Program Information - FAQS
Resources
Search for a Criminal Justice/Law Enforcement Professor or request more information
Get in touch
Clint Galloway
Criminal Justice/Law Enforcement
Hours of Operation: Mon.-Fri. 8am-5pm
to make an appointment. Bring photo ID