HCC Online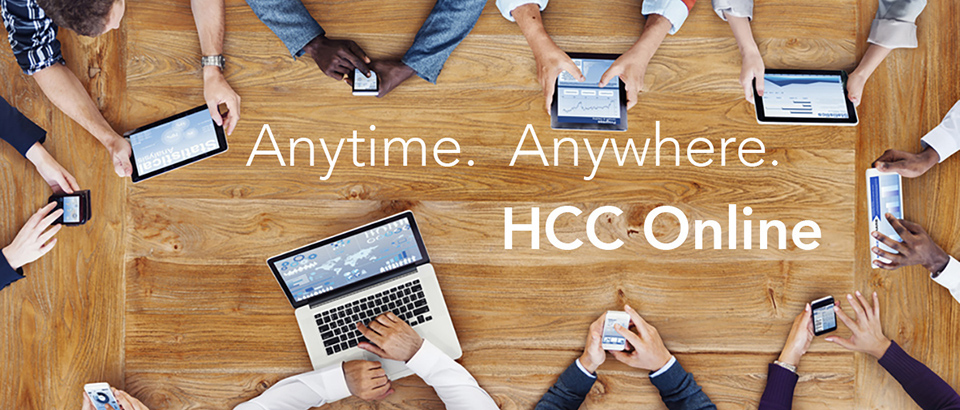 Did You Know?

HCC is one of the most affordable colleges in the nation. The same is true for HCC Online. We have one of the lowest online tuition rates in the nation, so what are you waiting for? Get started today!

HCC can save you money on a 4-year degree. A lot of money! Want to get a 4-year degree from one of Texas' great universities for nearly half the price? Start with HCC. If you complete your first two years of study at HCC, you can transfer to a 4-year school with an associate degree and save yourself upwards of $16,000 in university tuition and fees.

HCC's Online College is the largest college in the entire Houston Community College System. In fact, HCC's Online College is the third largest online community college in the entire nation.

HCC Online can help you stay in school and finish your certificate or degree faster. A recent study conducted by the Boston Consulting Group, on behalf of The Bill & Melinda Gates Foundation, found that students participating in HCC Online courses were more likely to stay in school and finish their degrees sooner than students taking traditional, face-to-face classes.

HCC Online offers 60 online degree and certificate programs. HCC Online allows you to take the courses you need to graduate from the comfort of your favorite space and at a time that fits your schedule.

HCC Online offers more than 70 hybrid degree and certificate programs as well as general education, elective, and core courses in more than 80 areas of study. So, even if your major is not available completely online, you can still take a large number of your required and elective courses online. HCC Online provides the flexibility and convenience you need to stay on track and finish your degree or certificate faster.
Contact Us
HCC Online
3100 Main Street, Houston, TX 77002