HCC VAST Academy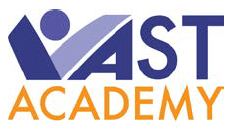 VAST Academy provides post-secondary transition programs and comprehensive support services, which lead to meaningful credentials, employment and independence for differently-abled individuals. Opportunities include vocational certificates, pre-college and freshman success bridge courses, career readiness credentials, internships and employment assistance offered through an inclusive, relevant and affordable avenue.
VAST Graduation
Steps to Graduation
Date: May 4th, 2019
Time: 2 p.m.
Where:
HCC Central Campus
San Jacinto Auditorium
1300 Holman, Houston, Texas 77004
Step 1: Review the Graduation Letter
Step 2: Purchase Regalia at hccs.edu/graduation
Step 3: Attend rehearsal on May 3rd at 2 p.m.
Step 4: Arrive at Ceremony Day by 12:30 p.m.
Step 5: Only 10 guests per student
Step 6: Ceremony promptly begins at 2 p.m.
Barbara Fields VAST Program Director – Central Campus 713.718.5194
Francine Melton-Bryant – VAST Program Director – Stafford Campus 713.718.6002
Sammy Leaston - VAST Program Director – Spring Branch Campus 713.718.5034
Contact Us
Sue Moraska
Program Director, VAST Academy
1301 Alabama 101b
Houston, Tx 77004
713.718.6833
sue.moraska@hccs.edu
Ana Calvo-Program Director
VAST Transition Services
1301 Alabama 101
Houston, TX 77004
713-718-6297
ana.calvo@hccs.edu
Sandra Pierce- Program Director
VAST Employmenet Services
1301 Alabama 101
Houston, TX 77004
713-718-2524
sandra.semienpierce@hccs.edu
Central Campus:
Barbara Fields- Program Director
VAST Admissions/Counseling Services
1301 Alabama, 101c
Houston, TX 77004
713-718-5194
barbara.fields@hccs.edu
SPRING-BRANCH CAMPUS
Sammy Leaston, Program Director
1010 W. Sam Houston Parkway. North
Houston, TX 77043
713-718-5034
sammy.leaston@hccs.edu

STAFFORD CAMPUS
Francine Melton-Bryant- Program Director
10041 Cash Rd.
Stafford TX, 77477
713-718-6002
francine.meltonbryant@hccs.edu