Do I need an IRB?
Does my project/research need to be reviewed by an HCC IRB?
In accordance with federal regulations and board policy, HCC's IRB must review all research involving human subjects prior to the start of the study/project. Use the following questions to determine if your project needs to be submitted to the HCC IRB for review/approval.

Initial Screening of your Project:
If you are doing research with people, then you must submit your research project to the HCC IRB.
IRB Decision Process Flow Chart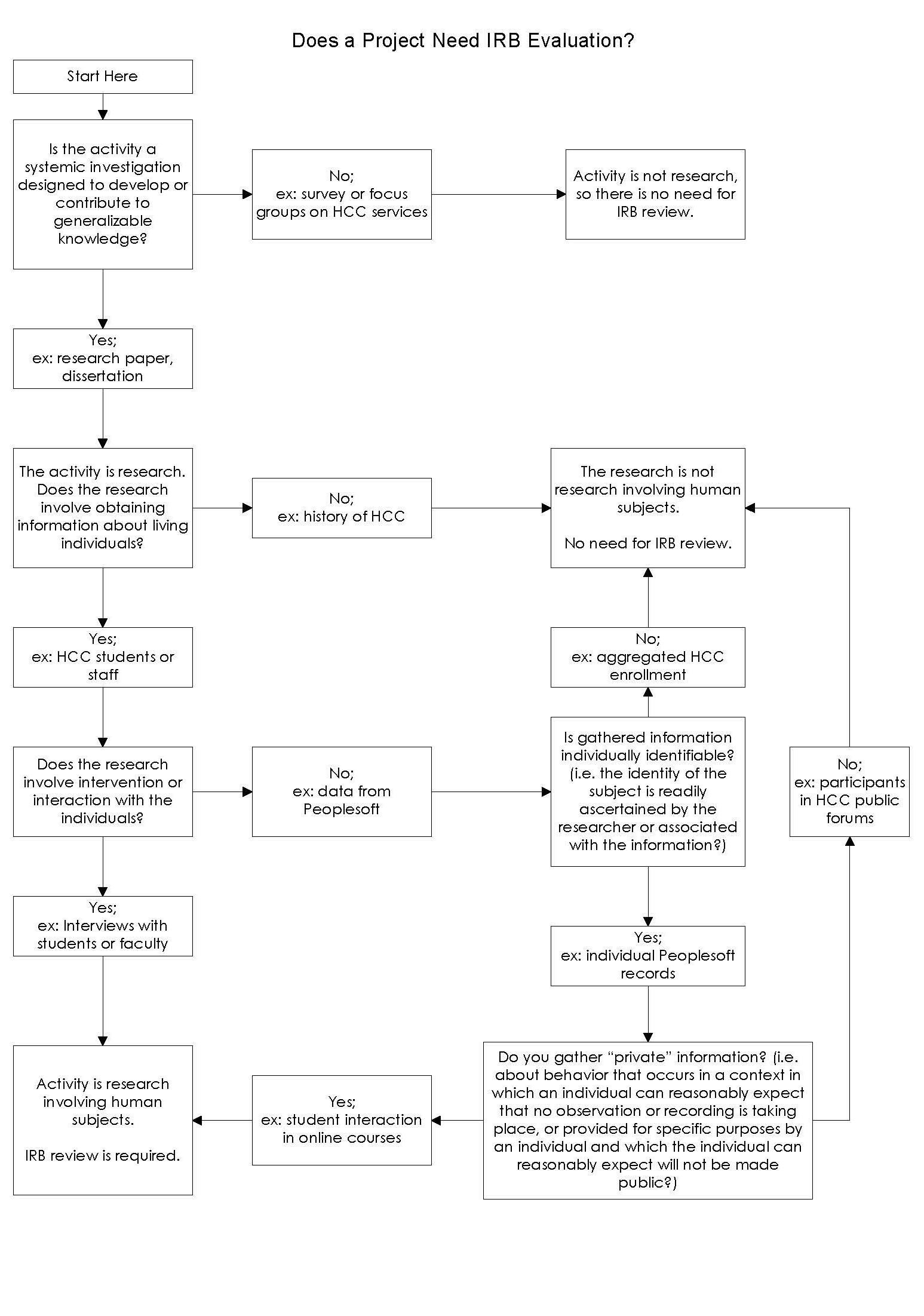 ‌
Contact Us
Institutional Review Board