Conference Center at District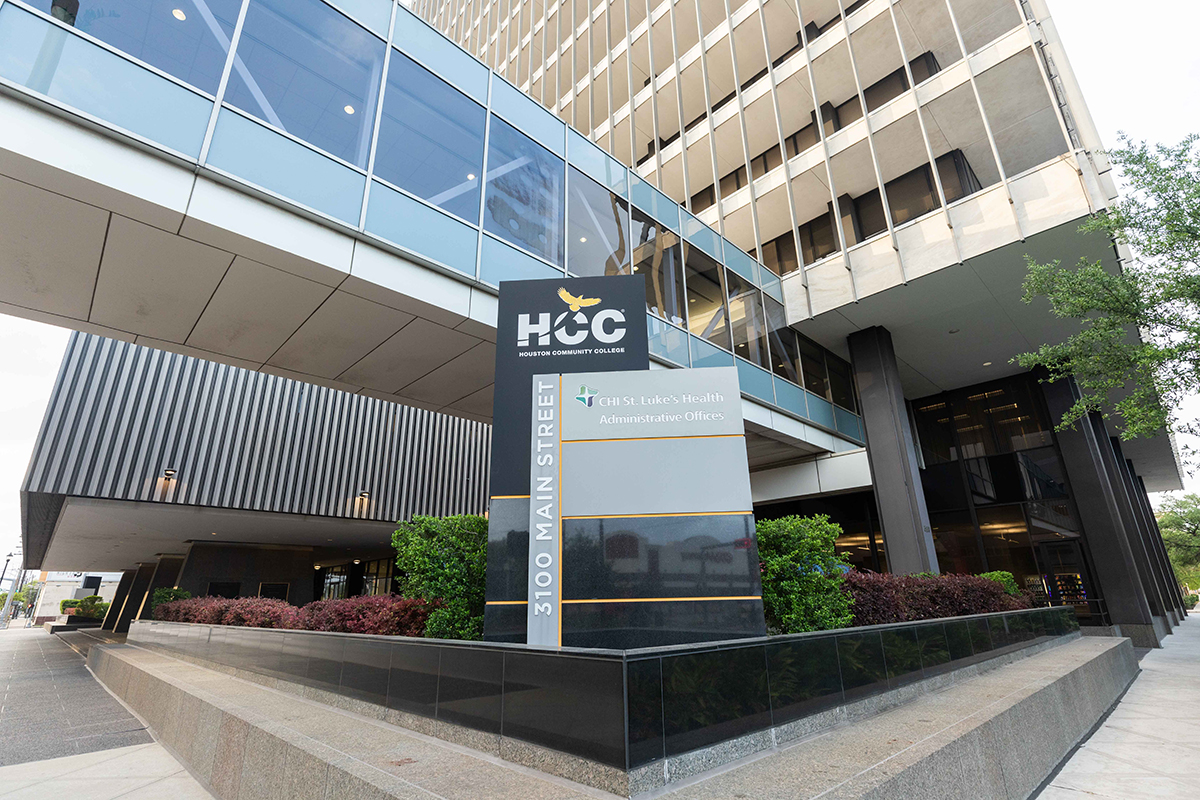 Houston Community College System Conference & Training Center offers a complete range of on-site services specifically designed to assist your company in producing a successful meeting, training session, convention or conference. Our mission is to provide quality conference services that create an inspiring, comfortable and innovative environment for our customers.
We offer on-site technology assistance, parking, security, and setup services. Limited video conferencing with international and long-distance access is available.
All services are coordinated at the time of reservation by professional event staff.
Audiovisual Equipment
Parking
Technical Support
External Customers
To reserve a conference room or the auditorium, click on the quick link below to complete the reservation form. Reservations will be accepted on a first come first serve basis.
External Clients will be required to provide a Certificate of Liability Insurance (COI) to rent facilities.
Reservation Form
Payment
We accept all major credit cards for payment. All payments by credit card must be made online at:
https://hcc.idloom.events/conference-services-payments
Once you receive your HCC invoice, you will then be able to make your online credit card payment to the Conference Services Department.
---
Food and non-alcoholic beverages are allowed in all of the conference rooms. Alcoholic beverages are permitted only after the Authorization to Serve Alcohol Request Form has been submitted and approved no later than 8 weeks prior to the event. For more details regarding serving alcohol beverages and to complete the authorization form, please email us at hcc.conferenceservicesrentaldistrict@hccs.edu or call us at 713-718-5306.
HCC does not provide any food or beverage services. Customers may utilize a catering/food vendor of choice. Conference Services does not provide catering accommodations and catering supplies such as utensils, cups, and napkins. Catering deliveries must be routed via the 3100 Main loading dock, located at 900 Rosalie Street.
In the event that a reservation needs to be cancelled or modified, click on this "quick link" and complete the form as soon as possible. Cancellations not made within five (5) days of the event will be assessed a $100 fee to the customer. Conference Services reserves the right to cancel or modify any conferencing services as necessary. Any questions regarding reservations or cancellations please email us at hcc.conferenceservicesrentaldistrict@hccs.edu 0r call us at 713-718-5306.
Disclaimer: HCC reserves the right to change/modify any conference room assignment to optimize all available conferencing spaces. Changes/modifications will be based on information provided about the scheduled event, capacity requirements, and setup needs. HCC also reserves the right to cancel any event or modify the extent of services provided in the event of utility interruptions, campus emergencies, threat of imminent danger, public safety threat, or acts of nature.
---
Contact Conference Services
2D00 3100 Main St., Houston, TX 77002