Top of Home Page
Welcome to Northeast College
Houston Community College's Northeast College has locations at North Forest Campus, NE Campus- Codwell Hall, Northline Campus, Automotive Technology Training Center, and the Acres Homes Campus.
Welcome to the HCC Northeast College,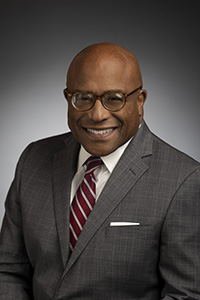 HCC Northeast College is at the epicenter of the Gulf Coast region's commerce with the Ports of Houston and Galveston, massive petrochemical and refining complexes, NASA, and headquarters of the energy industry.
As home to three Centers of Excellence—Transportation, Global Energy, and Public Safety and five campuses—Northline, Northeast, North Forest, Acres Homes, and the Automotive Technology Training Center (ATTC), we deliver hands-on experience, flexible class schedules, and learning support. We are committed to providing the training and the skills you need to further your education and/or improve the quality of life for you and your family.
Our five campuses provide you with access to instructors, courses, and resources that you need to get a job and build a career. We are diverse and reflective of the community we serve in all ages and from all walks of life. The advantage of a community college is that we are driven to provide education at an affordable rate, student-focused, and personalized pathways that meet your individual needs.
We will soon introduce to all Houstonians a Resilience Operations Center featuring a resilience curriculum and a one-of-a-kind training facility designed through the combined strengths of our Centers of Excellence and truly integrated and dedicated actions to build a stronger, more resilient Houston.
Under our new strategic plan, Embracing Houston's Future, we are doing all that we can to be the College of Choice and the leader of innovative, high-quality education that our community deserves.
I invite you to explore our website and envision yourself discovering the many opportunities that await you.
Start working on your future, today.
Sincerely,
Michael Edwards
After 20 years of service to the community, the Houston Community College System reorganized the district into six colleges, which included the Northeast College. The Northeast College's story is one of growth, developing new opportunities for training and preparing the workforce of today and tomorrow.
Since 1992, Houston Community College Northeast (HCC Northeast) has experienced unprecedented enrollment and opened multiple campuses within its service area. The entire HCC Northeast service area encompasses 124.6 square miles and serves residents living within the north and east sectors of the Houston Independent School District.
HCC Northeast is a progressive institution comprised of four academic and workforce instructional locations and one specialized training center that is designed to deliver education and training in the heart of local communities. Instructional sites include the Northeast Campus, Northline Campus, North Forest Campus, Acres Homes Campus, and the Automotive Technology Training Center.
In 1992, HCC Northeast was innovative in launching its first location in a mall setting and at the center of the Northline community. The Northline Campus became an educational anchor on the I-45 north highway and in the Greater Northside community. Seventeen years later, the Northline Campus opened in a separate location that now features two academic and workforce buildings, a parking garage, and the Houston North Early College High School. The Northline Campus is also connected to the Automotive Technology Training Center that offers specialized instruction for automotive and diesel repair industries.
In the late 1990s, the Northeast Campus, located near the I-10 East and 610-East corridor, opened in a community known for transportation, manufacturing, and energy industries. Over the years, the campus expanded its footprint to become a multi-facility comprehensive campus that offers academic and workforce training in public safety, transportation, and engineering technologies. The Northeast Campus is also home to the Global Energy and Public Safety Centers of Excellence.
After serving the North Forest Independent School District for more than 20 years, the community voted to be annexed into the Houston Community College System in 2009. The next year, HCC North Forest Campus opened in a temporary location at Forest Brook Middle School and moved to a permanent location at Homestead and Little York Road in 2014. The passing of the 2012 HCC Capital Improvement Plan (CIP) bond resulted in an expansion of the HCC North Forest Campus and ribbon cutting that officially opened new facilities to include the Transportation Center of Excellence, an academic building, and newly renovated workforce building.
As a part of the CIP bond program, the HCC Acres Homes Campus located at W. Little York Road and I-45 north was opened in 2017 to serve nearby residents. The academic and workforce instructional center serves as a beacon in the community for students needing adult education, fast-track training, academics, and specialized instruction. The Acres Homes campus is home to an Apple Innovation Lab that is designed to introduce local communities and students to high-technology courses utilizing sophisticated equipment.
The Northeast College is comprehensive and offers academic and specialized career and technical education that meets global workforce needs. The College also offers Associate of Applied Science (AAS), Associate in Science (AS) and Associate in Arts (AA) degrees, specialized certificates, university transfer courses, dual credit, workforce training, continuing education, and adult basic education programs.
Northeast College promotes student engagement and provides exceptional enrichment activities, quality student development services, face-to-face and online tutoring as well as cultural and civic engagement experiences. Known for its high-tech training in science, technology, engineering, and mathematics (STEM), energy, public safety, and transportation, HCC Northeast serves as a pipeline to industry by delivering well-trained graduates for in-demand career fields.
Instructional Locations
Find a campus in your neighborhood.
Connect with Northeast College

Northeast College
Contact Us
Acres Homes: 713.718.6900
Automotive Training Center: 713.718.8100
Northeast: 713.718.8300
Northline: 713.718.8000
North Forest: 713.718.5868
Pinemont: CLOSED
555 Community College Drive, Houston, TX 77013