Biology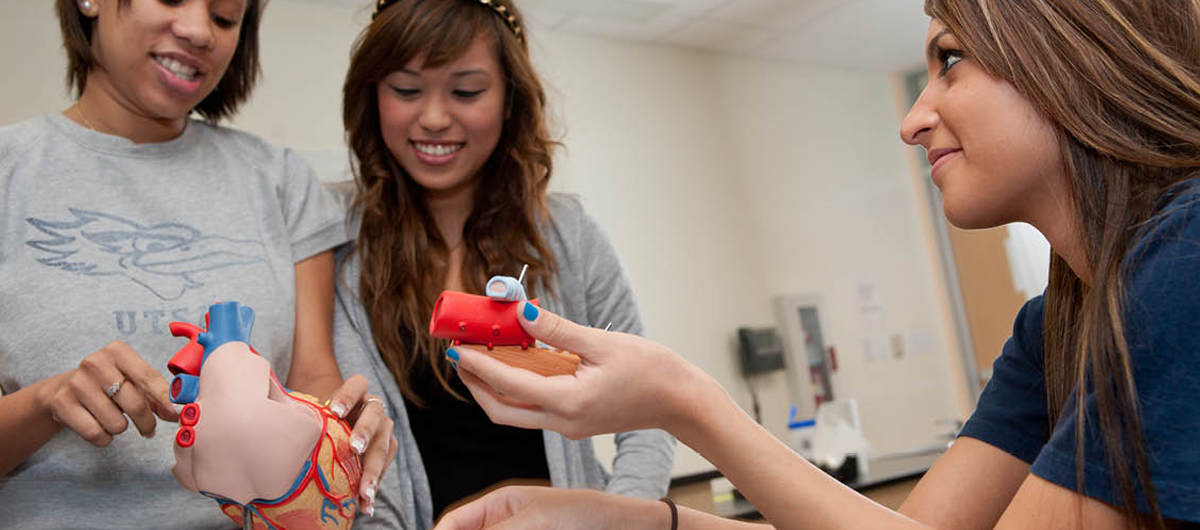 About the Program
The Biology area of study here at HCC covers the smallest and simplest organisms (microbiology) to the largest and most complex organisms (human anatomy and physiology, zoology, botany).
AWARD TYPES: Associate in Science
AREA OF STUDY: Science, Technology, Engineering & Math
Program Outcomes
Students will be able to:

Will display an understanding of biological systems and evolutionary processes spanning all ranges of biological complexity, including atoms, molecules, genes, cells, and organisms.

Will integrate factual and conceptual information into an understanding of scientific data by written, oral and/or visual communication. (This may include successful completion of a course-specific research project or a case study module)

Will demonstrate proficiency and safe practices in the use of laboratory equipment and basic laboratory techniques

Will apply principles of the scientific method to problems in biology in the collection, recording, quantitative measurement, analysis and reporting of scientific data.
Resources
Search for a Biology Professor or request more information
Get in touch
Dr. Chukwuemeka Opara
Biology
Hours of Operation: Mon. - Fri., 8 a.m. - 5 p.m.