Art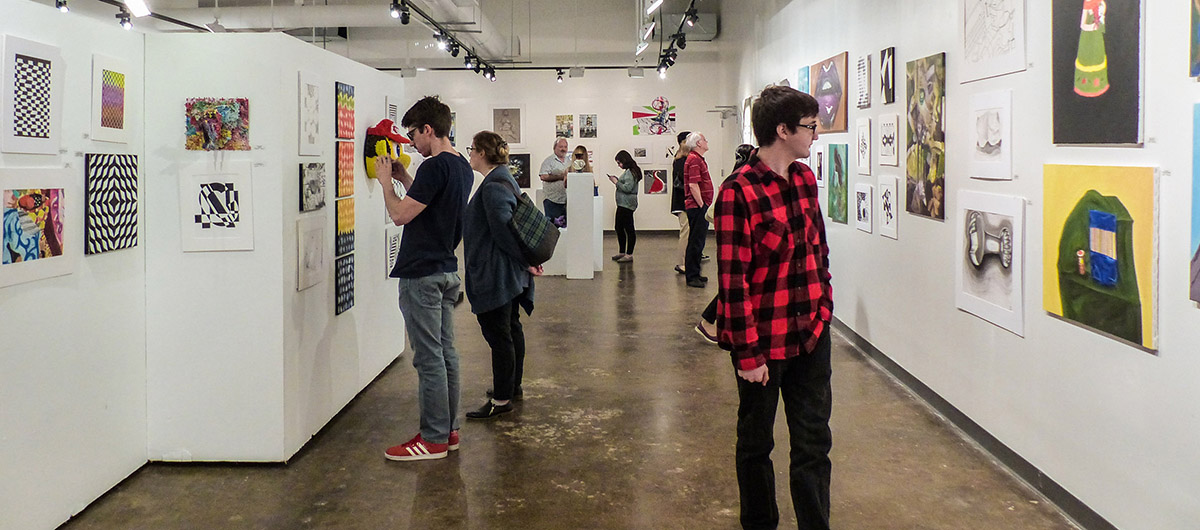 About the Program
Start your career with the Art program at HCC. Find degrees, courses and faculty, as well as program information.
AWARD TYPES: Associate in Arts
AREA OF STUDY: Art & Design
Program Outcomes
Students will be able to:

Implement creative and systematic investigations of formal and conceptual issues in art.

Investigate art-making as an adaptive process that involves informed and critical decision making.

Develop technical skills that demonstrate the functions of the visual elements and principles of art and design.

Build independent problem-solving skills to contribute inventively and critically to culture through art-making.
Marketable Skills
Learn more about the marketable skills—skills valued by employers that can be applied in variety of work settings—so you can communicate these to potential employers. Click on the relevant award title below to see descriptions of marketable skills for that area.
Resources
Search for a Art Professor or request more information
Get in touch
Katherine Rhodes Fields, MFA, MA TESL
VISUAL ARTS CHAIR Studio Art and Art History
Hours of Operation: Mon.-Fri. 8am-5pm