Nursing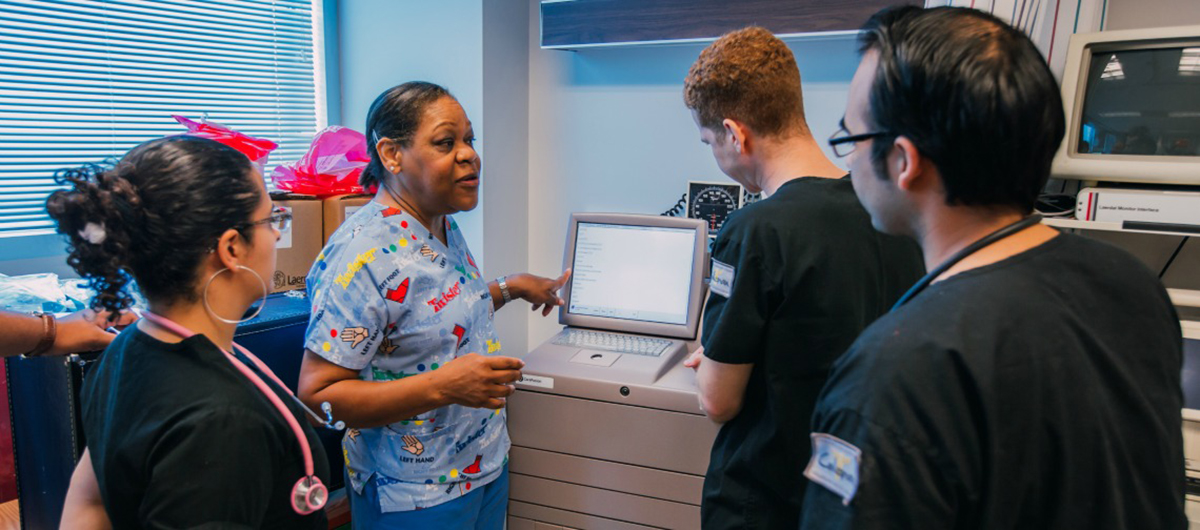 About the Program
Students in the Associate Degree Nursing Program are taught the knowledge and skills needed to work with patients and their families in a variety of health-care settings.
AWARD TYPES: Associate of Applied Science
AREA OF STUDY: Health Sciences
Program Outcomes
STUDENTS WILL BE ABLE TO: Upon graduation from the program (Consistent with rule 215.9)

Associate Degree Nursing Graduates first time NCLEX pass rates will be at or above the required 80%, per the TBON rule 215.4(c)(2)

Program completion:Student retention will be 70% or higher within 150% of the time from entry into the program

Program Satisfaction: 80% of the graduates will report satisfaction (3.0 or above mean rating on Associate Degree Graduate exit survey) with the preparation for nursing practice provided by the program.

Employer satisfaction: 80% of employers of graduates will report satisfaction (3.0 or above mean rating on employer survey) with the competency of graduates as defined by the student learning outcomes and graduate competencies. Job placements: 80% or more graduates will be employed within six months of the program completion as Registered Nurses.
Marketable Skills
Learn more about the marketable skills—skills valued by employers that can be applied in variety of work settings—so you can communicate these to potential employers. Click on the relevant award title below to see descriptions of marketable skills for that area.
Nursing, Transition to Registered Nursing, A.A.S.
Ready to apply? Ok, let's start!
Applications for this program are accepted during the specific application window listed in the Admission Guide. Evaluation of submitted applications begins once the application window has closed. All admissions selection communications will be sent to your preferred listed email account on your online application. So be sure to check this regularly for information, requests, and correspondences. If you received a not admitted letter, you must re-apply during the next appropriate application period.
2. Review the Admissions Guide.
Please review the Admissions Guide for the desired program:
3. Are you a current/former HCC Student?
If you are currently/formerly a registered HCC student with a valid student ID number and preferred email address, please proceed to step 4.

If you do not yet have a HCC student ID number and preferred email address, please apply for HCC at hccs.edu/apply
Resources
Search for a Nursing Professor or request more information

Get in touch
Intake Office
Nursing