Medical Assistant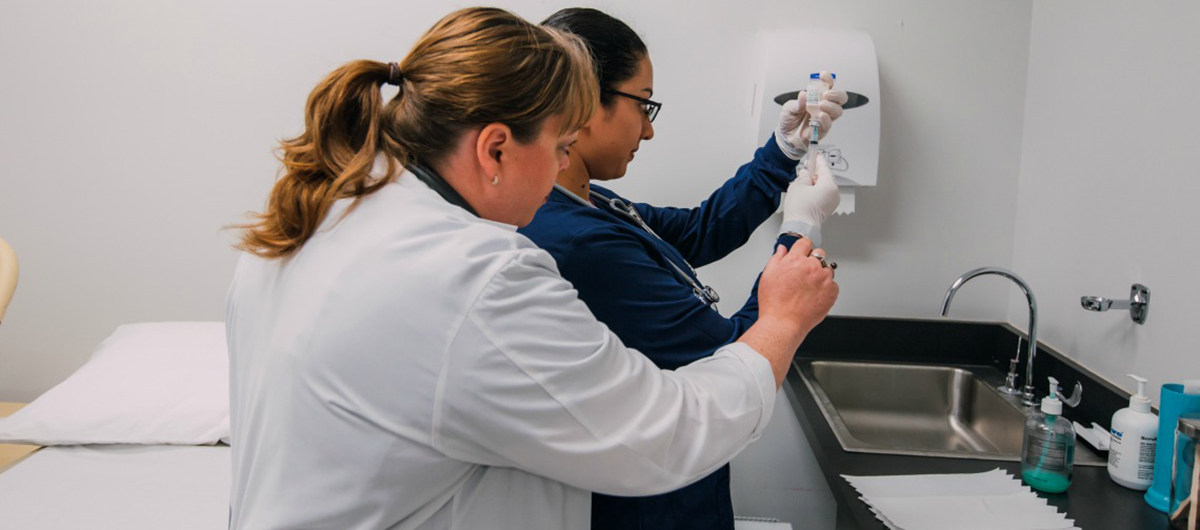 About the Program
The Program trains individuals to function as multi-skilled technicians in ambulatory health care delivery systems.
AWARD TYPES: Associate of Applied Science, Certificate Level 1, Certificate Level 2
AREA OF STUDY: Health Sciences
Program Outcomes
STUDENTS WILL BE ABLE TO:

Perform entry level skills as a Medical Assistant

Demonstrate administrative competency as a Medical Assistant

Exhibit the ability to safely perform clinical skills

Differentiate between normal and abnormal results in a clinical setting
Marketable Skills
Learn more about the marketable skills—skills valued by employers that can be applied in variety of work settings—so you can communicate these to potential employers. Click on the relevant award title below to see descriptions of marketable skills for that area.
Allied Health - Medical Assistant Specialization, A.A.S.
Register for Medical Assistant/Scribe Information Session
Learn more about the Medical Assistant Program by completing an online information session.
The online information session is a mandatory requirement of the admission process.
Watch Program Videos
Register for a virtual Info session
If you have a difficulty of opening the file on your computer browser, please download the file to your computer first and then open the file from the location where you saved it.
Resources
Search for a Medical Assistant Professor or request more information
Get in touch
Cynthia Lundgren
Medical Assistant