Diagnostic Medical Sonography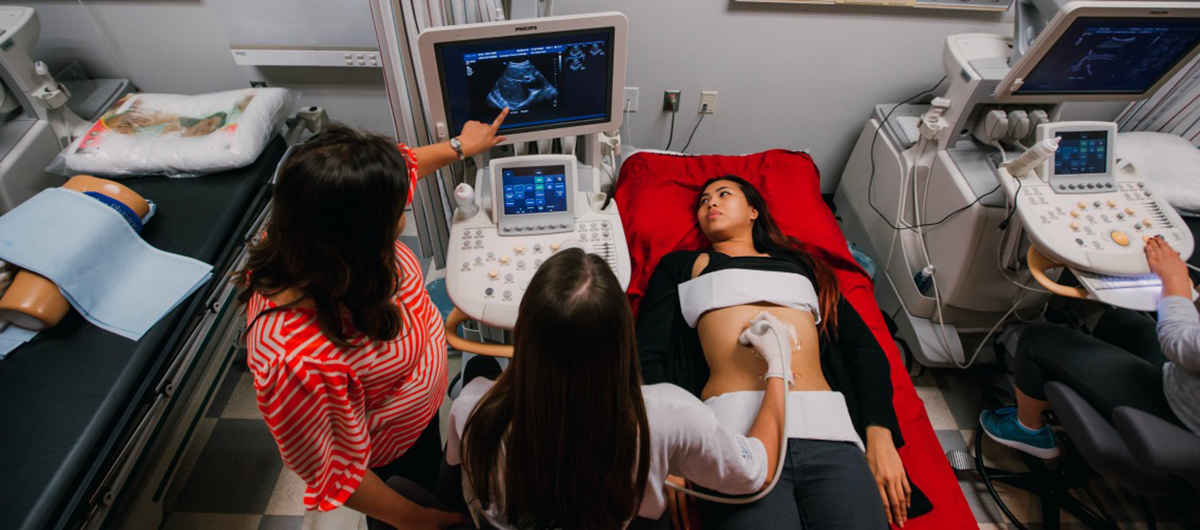 About the Program
The four-semester Diagnostic Medical Sonography Program begins each fall semester. This is a full-time day time program.
AWARD TYPES: Advanced Technical Certificate
AREA OF STUDY: Health Sciences
Program Outcomes
STUDENTS WILL BE ABLE TO:

Provide basic patient care and practices in general diagnostic medical sonography, including employ professional judgment, ethics and communication skill.

Recognize sonographic appearance and/or Doppler patterns of normal structures, disease processes, and pathologies.

Apply acoustic physics and Doppler ultrasound principles to operate the ultrasound machine.

Perform sonographic examinations according to protocols.
Resources
Search for a Diagnostic Medical Sonography Professor or request more information
Get in touch
Elizabeth Ho
Diagnostic Medical Sonography