Dental Assisting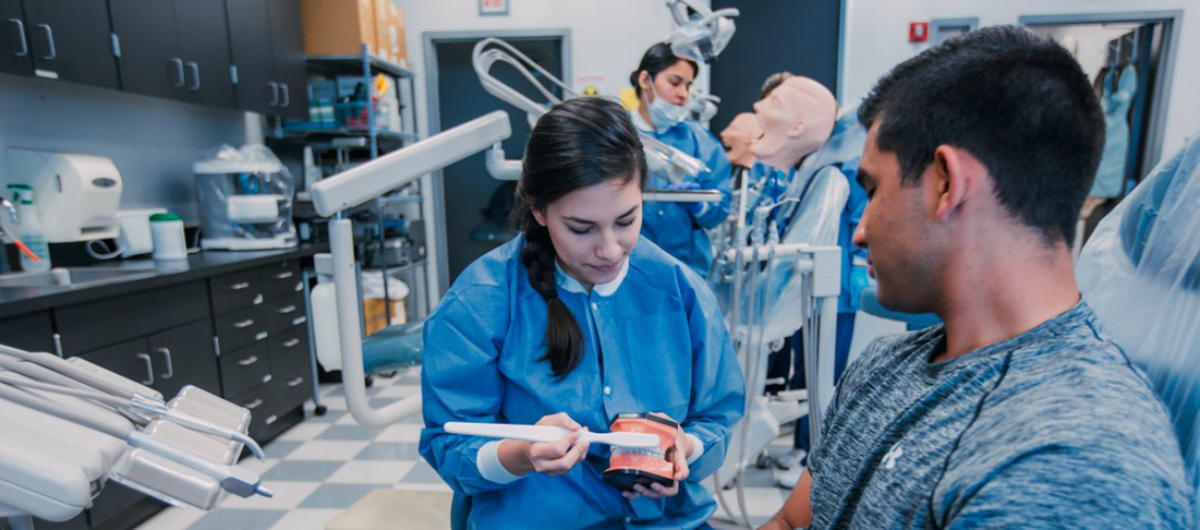 About the Program
The Dental Assisting Program of the Houston Community College is a one-year (12-month) program, in which the student learns the skills necessary to become a Dental Assistant in both classrooms and onsite labs.
AWARD TYPES: Associate of Applied Science, Certificate Level 1
AREA OF STUDY: Health Sciences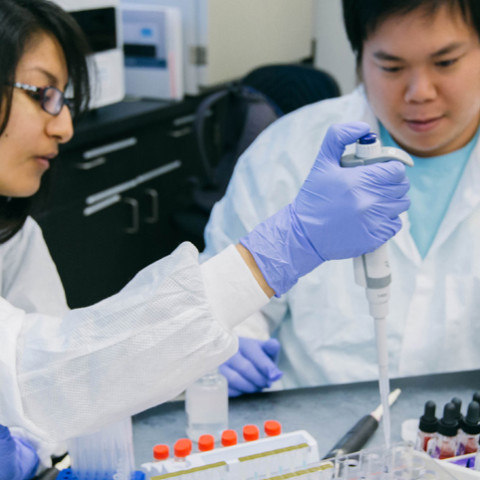 This program is part of the
Center of Excellence
The Health Sciences Center of Excellence is a leading health science community college in the nation and the only one of its kind residing in the world-renowned Texas Medical Center.
Program Outcomes
STUDENTS WILL BE ABLE TO:

Application of four-handed dentistry concepts.

Systematically collect diagnostic patient data.

Manage infection and hazard control protocol consistent with published professional guidelines.

Perform dental office business procedures.
Dental Assistant Information Session
Learn more about the Dental Assistant Program by completing an online information session.
The online information session is a mandatory requirement of the admission process.
Once you have completed the information session, you will receive an email containing the admissions application.
Start an online Info session
Resources
Search for a Dental Assistant Professor or request more information