Fashion Merchandising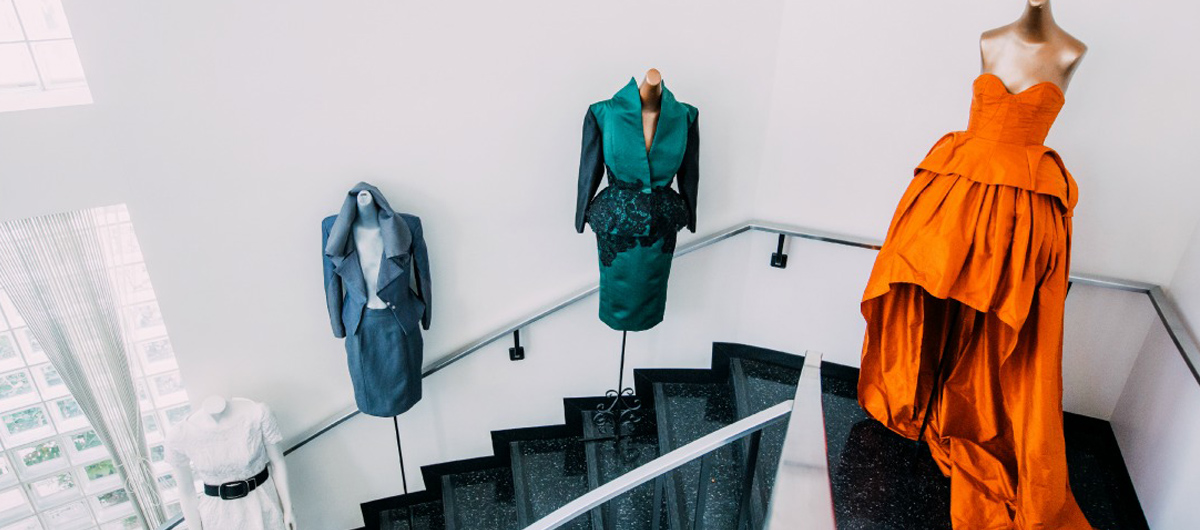 About the Program
The Fashion Merchandising program offers an opportunity for students to prepare for careers in fashion retailing or wholesale operations through basic training in merchandising techniques along with creative development.
AWARD TYPES: Associate of Applied Science, Certificate Level 1
AREA OF STUDY: Art & Design
Program Outcomes
STUDENTS WILL BE ABLE TO:

Express ideas clearly utilizing a broad fashion vocabulary demonstrating knowledge of fashion/textile/knitwear terminology and standard calculations

Analyze collections in terms of targeted consumer, size, markets and retail price categories.

Communicate design concepts at various stages of development using the design process, basic knowledge of clothing production, drawing skills, and/or appropriate software.

Identify different consumer market segments and determine a specific target market on which to focus. Employ the basic theory and practice of retail management and merchandising.
Marketable Skills
Learn more about the marketable skills—skills valued by employers that can be applied in variety of work settings—so you can communicate these to potential employers. Click on the relevant award title below to see descriptions of marketable skills for that area.
Fashion Image Merchandising, C1
Resources
Search for a Fashion Merchandising Professor or request more information
Get in touch
Andrea Bonner
Fashion Merchandising
Hours of Operation: Mon.-Fri. 8am-5pm