Stationary Engineering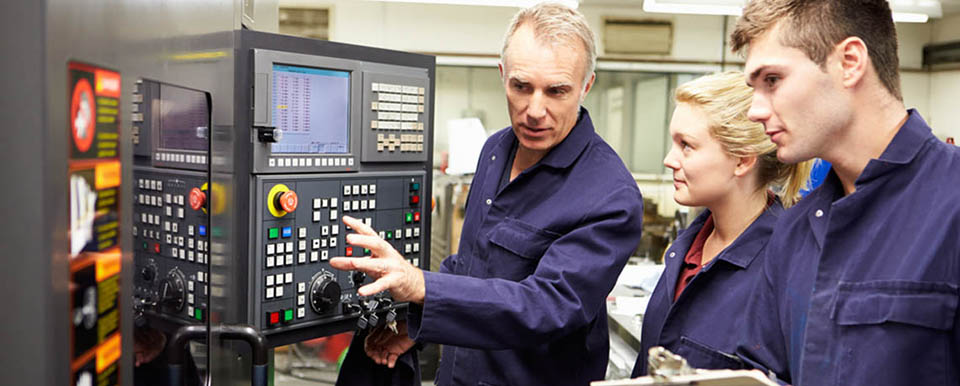 Most large office buildings, malls, warehouses and other commercial facilities have extensive heating, ventilation and air-conditioning systems that keep them comfortable all year long. Industrial plants often have additional facilities to provide electrical power, steam or other services. Stationary engineers and boiler operators control and maintain these systems, which include boilers, air-conditioning and refrigeration equipment, diesel engines, turbines, generators, pumps, condensers and compressors. They also maintain records of relevant events and facts related to the operation and maintenance of this equipment.
When working with steam boilers, for example, stationary engineers and boiler operators observe, control and record steam pressure, temperature, water level, chemistry, power output, fuel consumption and emissions from the boiler.In a large building or industrial plant, a senior stationary engineer may be in charge of all mechanical systems in the building and may supervise a team of assistant stationary engineers, turbine operators, boiler tenders, and air-conditioning and refrigeration operators and mechanics. In a small building or industrial plant, there may be only one stationary engineer.
Additional Information
Overview
Stationary Engineering is designed to acquaint individuals with stationary maintenance procedures for boiler installers. Individuals will be introduced to techniques used to analyze, troubleshoot, evaluate and diagnose instrumentation used to monitor boiler operations. This program course conforms to the City of Houston's code requirements for the boiler licensure exam.
Resources
For more information or View current schedule
George Davis
Construction & Trades
ACTC Building-B 13803 Bissonnet, Houston, TX 77083