Patient Care Technician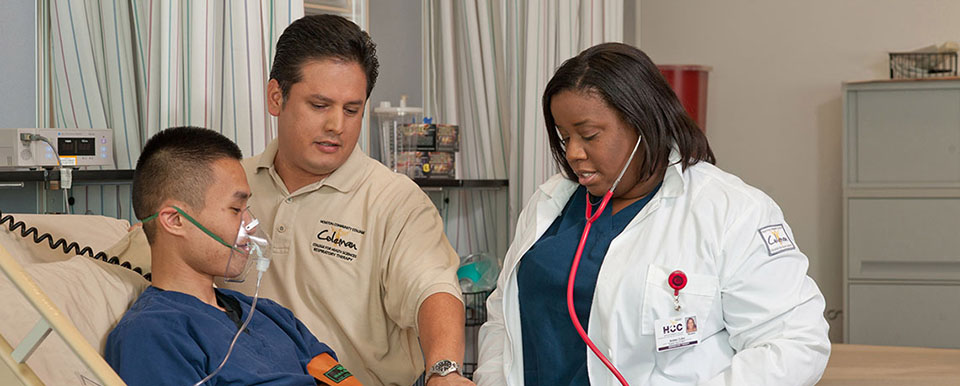 Certified Patient Care Technicians assist doctors, nurses and other healthcare professionals in providing direct patient care in a variety of healthcare environments. As a Certified Patient Care Technician, you may perform some or all of the following tasks:
Provide basic patient care including bathing, feeding, toileting and ambulating patients
Acquire and distribute patient care supplies. Change bed linens and process dirty linens properly
Perform safety checks to keep patient rooms clean and clutter – free
Maintain clear paths in hallways clear and return equipment that is no longer in use
Obtain EKG readings
Perform phlebotomy procedures
Additional Information
Overview
The Patient Care Technician, also known as a PCT, Level 3, is a nationally recognized certification for certified nurse aides with phlebotomy and EKG training. Preparation from licensure/certification.
What are the prerequisites?
Students taking health certificate programs that have direct contact with patients may be required to meet or obtain the following:• Proof of completion of Hepatitis B vaccine series
Criminal Background Check
Drug Screening
CPR Certification for Healthcare Provider or Professional Rescuer
Hospital scrubs and student identification badge
Flu Shot
Current immunizations: Tetanus, diphtheria, acellular pertussis (TDAP), Measles, Mumps, Rubella, negative TB Skin Test or chest X-ray, Chicken Pox (Varicella), Hepatitis B series.
Resources
View the current schedule or FAQ's
Get in touch
Patient Care Technician
Suite 205 6815 E. Rustic St., Houston, TX 77087