Hazardous Waste Operations and Emergency Response (HAZWOPER)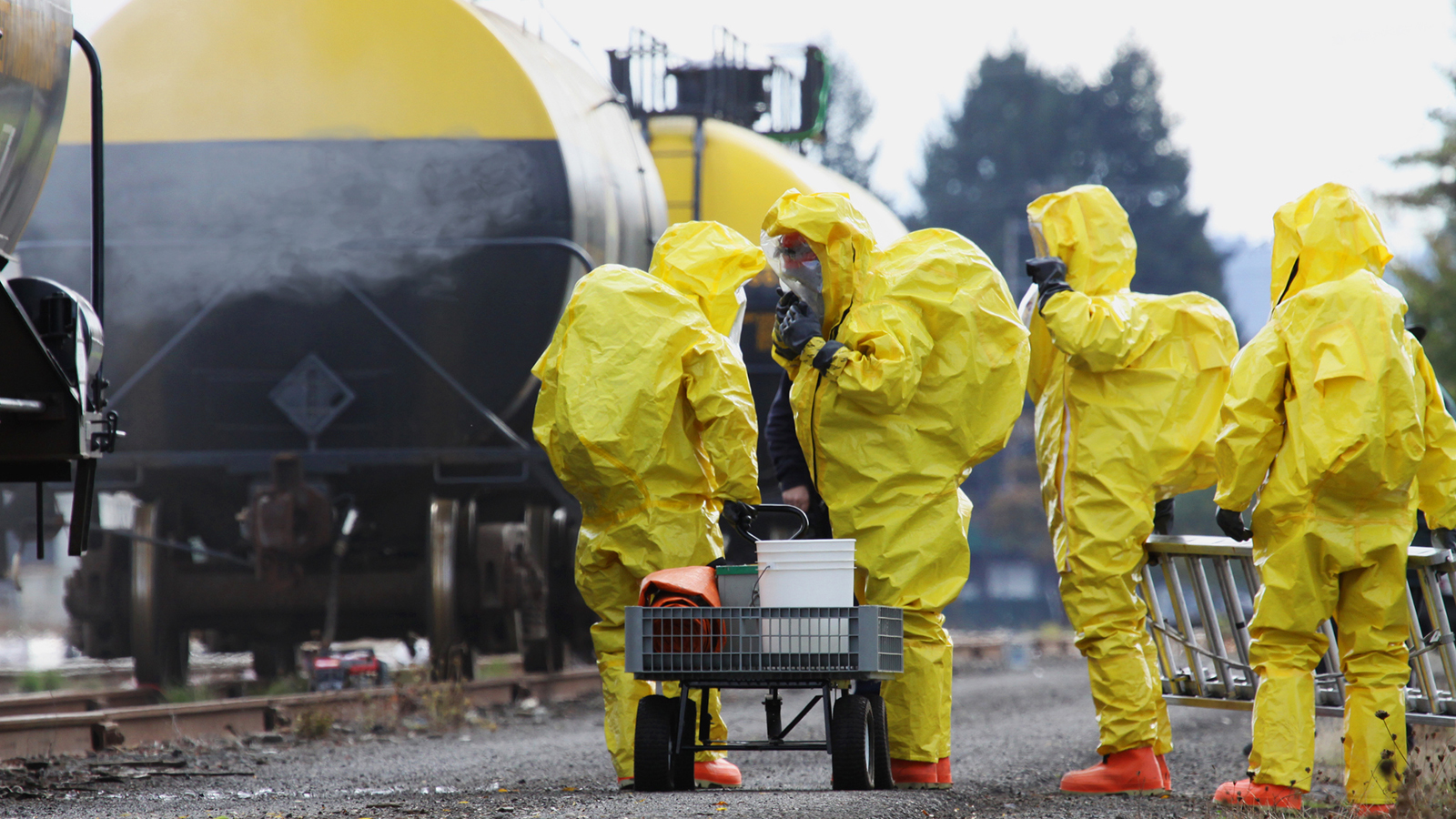 About the program
HAZWOPER is the acronym for Hazardous Waste Operations and Emergency Response. HAZWOPER training is primarily for individuals that will be engaging or supervising in operations related to hazardous/dangerous waste sites. OSHA recommends HAZWOPER training for the following workers: emergency responders, workers engaged in clean-up of uncontrolled hazardous chemicals, and workers involved in the treatment, storage, and disposal of hazardous substances at facilities related to general industries.
Additional Information
Course topics include:
Introduction to OSHA

Hazard Communication

Levels of Protection

Respirators

Hazardous Materials

Hazardous Waste

Drums and Containers

Decontamination

Toxicology
Successful students receive
An HCC Certificate of Completion
Hazardous Waste Operations and Emergency Management Certification through New Environment Inc.
Wallet card with your name & certification number
To request more information about this course click on the link below to fill out and submit a questionnaire form. A member from the Industrial Technology & Energy department will contact you as soon as possible.
Request More Information
Steps to Enroll
If you already have an HCC student ID Number, then skip to Step 2.
STEP 1. Online Admission to Houston Community College – Please click on the "Apply to HCC" button below to start the online application.
Or
Standard Admission to Houston Community College- Please complete CEU enrollment form and submit by email to hcc.ite@hccs.edu. (A member from the department will contact you)
STEP 2. To enroll in class - Log in to your student account. On your Student Homepage click on Continuing & Adult Ed Classes. Use the 5- digit CRN [Class Nbr] that corresponds to the course you wish to register for.
STEP 3. Pay for the course(s) - From your Student Homepage click on Financial Account to pay online.
Program Director, Andrew Johnson III
Hazardous Waste Operations and Emergency Response