Basic Wastewater Operations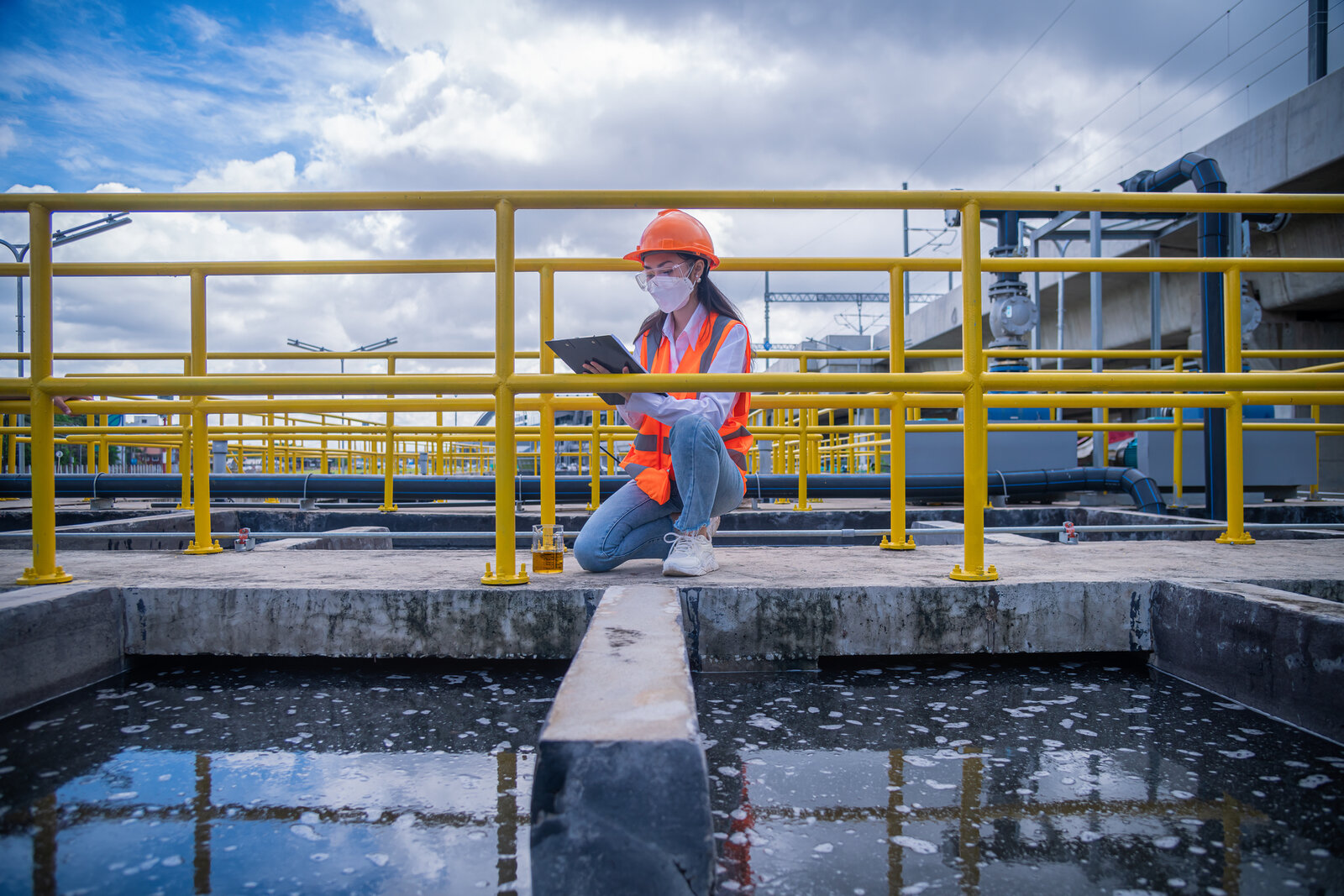 About the Program
Wastewater treatment facilities throughout the United States must achieve water quality standards with the best management practices available for handling wastewater flows from residential, commercial and industrial establishments. Wastewater operators play an essential role to make water safe for beneficial purposes through a series of treatment processes and water reclamation stages in human and environmental health. HCC's Industrial Technology and Energy Wastewater Operations program prepares students for standard procedures and other techniques used to manage equipment as well as other sections of the Wastewater treatment system. The program helps students fulfill industry requirements, including the Class D licensing requirement by the Texas Commission of Environmental Quality (TCEQ). An individual holding a Class D license can work in the public works department of a municipality and companies in the private sector.
About the Training
TCEQ # 0059 Basic Wastewater Operation course is a 20-hour introductory training course that prepares each student for the Class D Wastewater operator exam. There are 14 modules and a course review and evaluation session in the course book. The Class D license is the first vocational certification an individual can earn. Students will learn the importance of asset management, quality assurance, and ethical standards upheld by the Texas Commission of Environmental Quality (TCEQ).
To request more information about this course click on the link below to fill out and submit a questionnaire form. A member from the Industrial Technology & Energy department will contact you as soon as possible.
Request More Information
Steps to Enroll
If you already have an HCC student ID Number, then skip to Step 2.
STEP 1. Online Admission to Houston Community College – Please click on the "Apply to HCC" button below to start the online application.
Or
Standard Admission to Houston Community College- Please complete CEU enrollment form and submit by email to hcc.ite@hccs.edu. (A member from the department will contact you)
STEP 2. To enroll in class - Log in to your student account. On your Student Homepage click on Continuing & Adult Ed Classes. Use the 5- digit CRN [Class Nbr] that corresponds to the course you wish to register for.
STEP 3. Pay for the course(s) - From your Student Homepage click on Financial Account to pay online.
Program Director, Andrew Johnson III
Industrial Technology & Energy