Top of Home Page
Art Institutes are closing. Here's how HCC can help!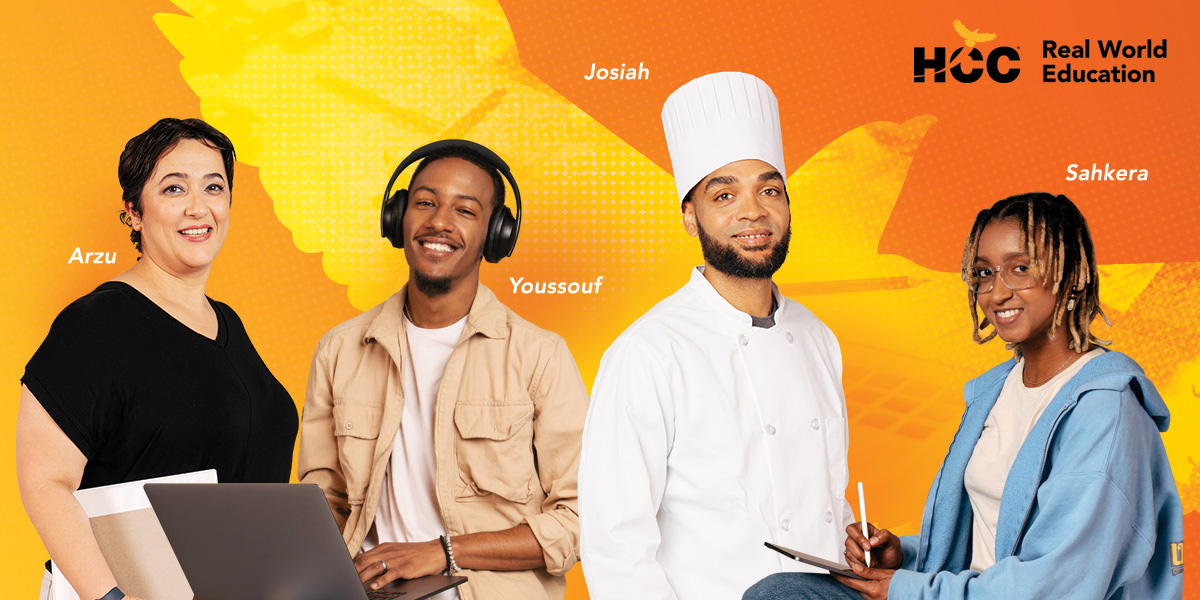 Art Institutes across the nation are closing on September 30.
If you are a student impacted by either the closing of the Art Institute of Houston (AIH) or another Art Institute campus across the nation, Houston Community College (HCC) can help you continue with your education.
HCC has programs - both on campus and online - that align closely to those of the Art Institute taught by outstanding faculty at HCC's low tuition rate.
HCC can evaluate your transcripts and help you transition into appropriate associate degree classes. For those AIH students who were working on bachelor programs, we may be able to assist in taking some credits at HCC to transfer to another bachelor program. We can also assist with financial aid.
Houston Community College is the only Houston-area higher education institution accredited by the National Association of Schools of Art and Design.
Our mission is to provide students the experience, knowledge, and problem-solving skills necessary to excel in 21st-century Art and Design careers. We also prepare students for seamless transfer to competitive undergraduate programs in Texas and beyond.
We offer high-quality degrees and certificates in a range of programs, including Fashion Design and Merchandising, Interior Design, Studio Art, Digital Communication, Filmmaking, Culinary Arts, Digital Gaming and Simulation.
Both HCC and the Art Institutes are fully accredited institutions. HCC has had an excellent relationship with the AIH over the years. We are in the process of developing curriculum alignments of all Art Institute degree plans to HCC degree plans for those who wish to continue their education at HCC.
To explore your transfer and registration options, Art Institute students are encouraged to call 713.718.2000, option 1.
How will my Art Institute courses transfer to HCC?
Financial Aid Options
Financial aid is available to help eligible part-time and full-time students pay for college. It can be a combination of scholarships, grants, loans and Work-Study. Since HCC has multiple start dates, the college accepts financial aid applications throughout the year. It is important for financial aid seekers to add Houston Community College to the Student Aid Report (SAR). This will allow HCC to receive your information and build a financial aid package for you. Please go to www.studentaid.gov to update your school choices. 
We are here to help you take the next step. Click here to view in-person and virtual support options.