Cosmetology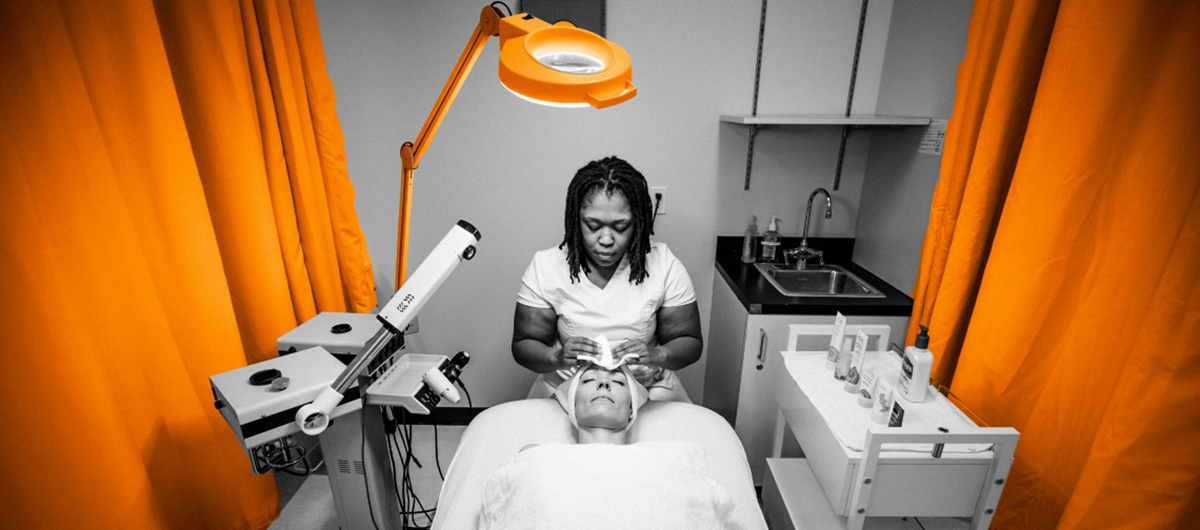 The Cosmetology program provides the theory and practical instruction designed to prepare students for employment as a licensed cosmetologist. Students who successfully complete the entire curriculum are qualified to sit for the examination given by the Texas Department of Licensing and Regulation (T.D.L.R.) P.O. Box 12157 Austin, TX 78711. Those who are approved by the State are licensed as cosmetologists and are eligible for placement.
AWARD TYPES: Associate of Applied Science, Certificate Level 1, Certificate Level 2
AREA OF STUDY: Public Safety, Transportation & Consumer Services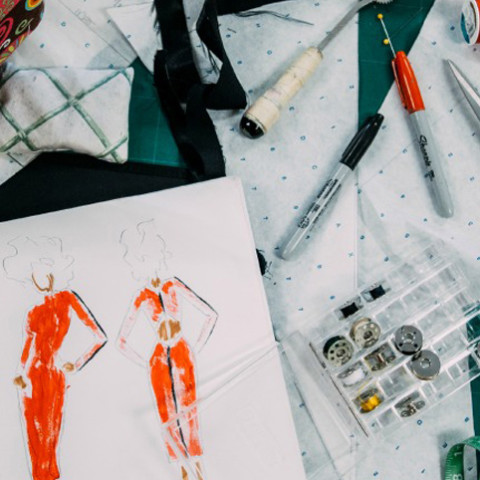 This program is part of the
Center of Excellence
The Consumer Arts & Sciences Center of Excellence provides technical design, fashion, food, culture, costume, beauty, interior and kitchen design training through its eight award-winning arts and degree or certificate programs.
Program Outcomes
STUDENTS WILL BE ABLE TO:

Project a positive attitude and a sense of personal integrity and self-confidence. Practice effective communication skills, visual poise, and proper grooming.

Demonstrate safety and sanitation procedures for use of equipment, implements, and treatments. Perform basic manipulative skills in the areas of hairstyling, hair shaping, hair coloring, texture services, scalp and hair conditioning, skin and makeup, manicure and pedicures.

Apply learned theory, technical information and related matter to assure sound judgments, decisions, and procedures Apply learned theory, manipulative skills and analytical skills to obtain licensure and competency in entry-level positions in cosmetology or a related career field

Perform the basic analytical skills to determine proper makeup, hairstyle, and color application for the client's overall image.
Program Information
General Requirements
The Automotive Technology program and curriculum are certified by the National Automotive Technicians Education Foundation (NATEF), 101 Blue Seal Drive, SE, Suite 101, Leesburg, VA 20175, 703.669.6650 Fax: 703.669.6125, www.natef.org.
Students receiving the AAS degree can look forward to a variety of employment opportunities in the automotive industry as repair technicians, service writers, service managers, shop foremen, and/or business owners. All instructors are certified by the National Institute for Automotive Service Excellence (ASE), 101 Blue Seal Drive, SE, Suite 101, Leesburg, VA 20175, www.ase.com
In addition, please note that a student may only earn one Occupational Skills Award (OSA) per academic year.
TSI testing required prior to first enrollment for all AAS degrees and Level II certificates.
Accreditation
The Automotive Technician Program is accredited by the National Automotive Technicians Education Foundation, Inc. (NATEF) in Maintenance and Light Repair. Founded in 1983 as an independent, non-profit 501(c)(3)organization the mission of the National Automotive Technicians Education Foundation (NATEF) is to improve the quality of automotive technician training programs nationwide at secondary and post-secondary, public and proprietary schools. To accomplish this mission NATEF examines the structure, resources and quality of training programs and evaluates them against standards established by the industry. These standards reflect the skills that students must master to be successful in the industry.
Employment
There are 13,825 Hairdressers, Hairstylists, and Cosmetologists in the Greater Houston Area. This number is expected to increase by 12.5% over the next four years.
The estimated annual job openings is 879 jobs a year.
Median Wages - $11.05 hourly, $23,000 annually
Resources
Search for a Cosmetology Professor or request more information

Get in touch
HILDA SUSTAITA
Hours of Operation: Mon.-Fri. 8am-5pm