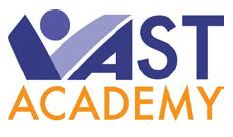 VAST Academy provides post-secondary transition programs and comprehensive support services, which lead to meaningful credentials, employment and independence for differently-abled individuals. Opportunities include vocational certificates, pre-college and freshman success bridge courses, career readiness credentials, internships and employment assistance offered through an inclusive, relevant and affordable avenue.
About Us
Community Partners
Community Partners
Bethanne Rollins-Franco
Director of Programs
The Arc of Greater Houston
3737 Dacoma Ste. E.
Houston, TX 77292
Rick Rettig
Admissions/Rights Protection Officer
The Center
3550 W. Dallas
Houston, TX 77019
Eva Aguirre
Executive Director
The Center
3550 W. Dallas
Houston, TX 77019
Dr. Sowmya Kumar
Assistant Superintendent of Special Education Services
Houston ISD
4400 West 18th Street
Houston, Tx 77092
Mr. Keith Williams
Coordinator of Transition Services
Houston ISD/Special Education Dept.
4400 West 18th Street
Houston, Tx 77092
Dr. Elizabeth Allen Borreca
Professor
School of Education
University of St. Thomas
3800 Montrose
Houston, Texas 77006-4626
Eagles Club
The Eagle Club is one of the most active organizations on campus, sponsoring many diverse activities throughout the school year.
Members have planned Fall and Valentines dances, participated in community service projects like: Channel 13's Share Your Christmas Food Drive, and their biggest event: "Ability Day", which is a festival that focuses on "abilities" rather than "disabilities."
Grant Information
Department of Education Grants $2.5M to HCC VAST Program
Benefiting Students, Faculty and Community
HOUSTON, TX (October 7, 2010) – Houston Community College is receiving approximately $2.5 million from the U.S. Department of Education for its Vocational Advancement and Social Skills Training Department (VAST). HCC is the only institution of higher education in Texas and one of only five community colleges in the nation to receive the D.O.E. grant. In concert with President Obama's "goal for America to have the highest percentage of college graduates in the world by 2020," U.S. Secretary of Education Arne Duncan announced the award of $10.9 million for 27 grants that create opportunities for students with intellectual disabilities to attend and be successful in higher education.
The VAST program is based at HCC's Central College located Midtown. HCC Central will use the grant to extend the capacity of the VAST comprehensive transition and postsecondary program to serve more students, therefore, the services will become more accessible and convenient to the population it serves. With an array of certificate programs, college-based courses and formalized technical assistance, enrollment is anticipated to grow by 80 percent. The grant will also yield the design and implementation of an evaluation system which can guide program enhancement.
Dr. Mary Spangler, Chancellor of Houston Community College, enlisted HCC as a member of the Community College Consortium on Autism and Intellectual Disabilities. The federal government tapped 27 members from this consortium across 23 states as grantees.
"Recognizing the vital importance of educating all of our communities, this consortium is an important partnership for HCC. And through that partnership and this extraordinary grant, we will be able to serve more students and help them lead productive lives," Dr. Spangler said.
The fit for HCC's VAST Program to receive the D.O.E. "Transition Program for Students with Intellectual Disabilities (TPSID)" grant is natural considering its history. Sue Moraska, Program Director and TPSID grant principal, created VAST almost 20 years ago. HCC Central VAST currently serves 400 students per year and offers 38 courses of study which result in 2 certificate awards. HCC's VAST program will be able to add additional certificate programs each year of the grant funding cycle with a capacity to serve 700 students per year, and approximately 3500 in the total five-year cycle.
"The development of academic proficiency, employment skills and self advocacy resulting from this grant is exciting and will benefit a significant number of individuals with intellectual disabilities," stated Central College President Dr. William W. Harmon.
Recent VAST graduates include Breana Stewart, sister to Miss USA Crystle Stewart, Hollywood Actor Christopher Scott from "My Brother," and Nolan Landry, currently employed in Campus Management.
Employment
Houston Community College's VAST Academy would like to partner with your company to expand employment and internship opportunities for our students. The VAST Academy provides comprehensive certificate programs in Office Skills and Occupational Skills to individuals that prefer or benefit from a personalized training format. Our students are trained on software programs that are in demand in the business sector such as: Word, Excel, and PowerPoint. In addition to training in Microsoft Office, our students are trained in Customer Service, Records Management, Business Etiquette and Business Communication.
At the VAST Academy we value partnerships with the business community and community based organizations. Contact us at 713-718-2524 to discuss partnership opportunities or complete the VAST_Job_Posting_form.
Internship Requirements
Houston Community College's VAST Academy provides internship opportunities to eligible students teaching workforce soft skills opportunities to job ready students. The goal of the internship learning experience is to transition the academia taught in the classroom to the work environments. The expectation is that eligible students gain meaningful work skills through their exposure to work environment, leadership styles and to provide the student with the confidence and workforce skills to obtain/maintain long-term employment.
We believe that internships are an essential to learning process for students with intellectual disabilities. Internships allow students to practice and strengthen workforce soft skills. Internships offer opportunities for mentorship and networking, and broads a student's ability to independently look for work after the internship has ended. We provide internships in an array of business settings to provide eligible students with the opportunity to learn basic soft skills that are applicable to world of work. Internships are designed to meet the individual interest area of the students and not necessarily a reflection of the courses completed.
Eligibility
Students must demonstrate a desire to participate in an internship.
Student must demonstrate the ability to work independently
Student must NOT exhibit or demonstrate behavior issues in the classroom or school sponsored field trips. Behavior issues are defined as: any display of inappropriate behavior or the inability to follow instructions.
Students must complete the courses noted below prior to starting the internship:

Work Etiquette
Career Exploration
Job Search & Employment Skills
Introduction to Customer Service
Career Readiness

Students should have sufficient maturity to learn from the experience
Students must have transportation to and from work
Requirements for Internship
Students must have a resume prepared
Student must enroll in the Internship class prior to starting at the job site. Student must submit a copy of the paid fee receipt to the Director of Employment Services
The student must complete "My Next Move" career exploration tool located at www.mynextmove.com. The Student must submit a copy of the report with his/her Internship Interest Profile to the Director of Employment Services
Complete the Internship Interest Form and submit it to the Director of Employment Services
Read and sign the – agreement form.
Parent or Guardian must sign the internship agreement.
Agree to report to work as scheduled.
Record time and attendance on the time card provided Houston Community College.
Attend the Friday Internship class to enhance work base learning.
Expectations for Internship
The internship should be related to the student's career goals.
Student will gain meaningful work experience.
Student will update his/her resume during/at the end of the internship to include internship experience.
Student, student's family in concert with HCC staff will look for employment opportunities for the student.
The VAST Program Director or Director of Employment Services reserves the right to move a student with prior work experience into an internship prior to completion of the courses noted above, if an employer expresses a need for a trainee and the student has demonstrated the occupational skills to meet that workforce training needed.
News
May 6, 2017
Houston Community College held the 2017 VAST Academy Graduation on Saturday, May 6, at the West Loop Campus.