Phlebotomy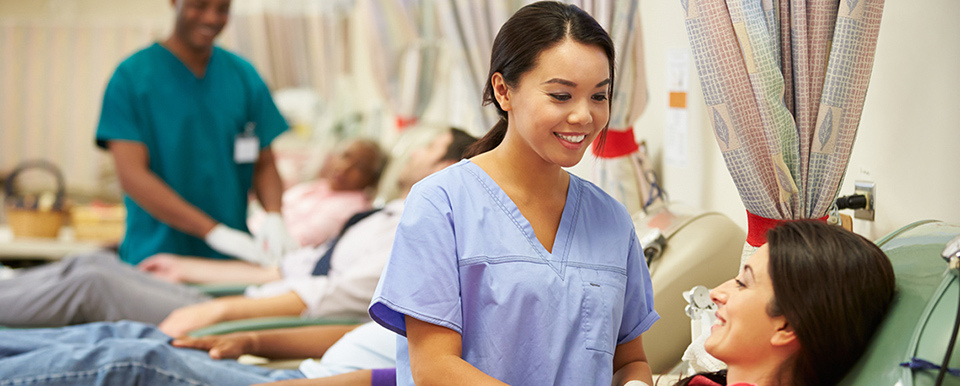 Phlebotomists are people trained to draw blood from a patient for clinical or medical testing, transfusions, donations, or research. Phlebotomists collect blood primarily by performing venipunctures. Anyone who chooses this field has to be comfortable with blood, needles, databases, test tubes and blood vials. You will draw blood, verify the patient's or blood donor's identity, label the blood and enter patient information into a database. You'll assemble and maintain equipment as well to prevent infections or other complications.
Additional Information
Overview
These courses provide skill development in the performance of a variety of blood collection methods on adults, children, and infants using proper techniques and standard precautions. Emphasis is on patient identification, infection control and specimen handling. Topics include professionalism, ethics, medical terminology and basic anatomy and physiology relating to blood analysis.
Students are trained to perform a variety of blood collection methods, with an emphasis on safety, quality assurance, patient identification and specimen handling. Following the lecture/student lab class, students will be placed in a clinical setting to further develop the skill of venipuncture on actual patients.The Phlebotomy Technician Certificate is designed to prepare students to take a national certification exam.
Phlebotomy Information Sheet
Resources
View the current schedule or FAQ's
Get in touch
Phlebotomy Technician
Angelica Moreno
Program Specialist
713-718-7031
Konnie King Briggs
Program Manager
713-718-7235