Air Conditioning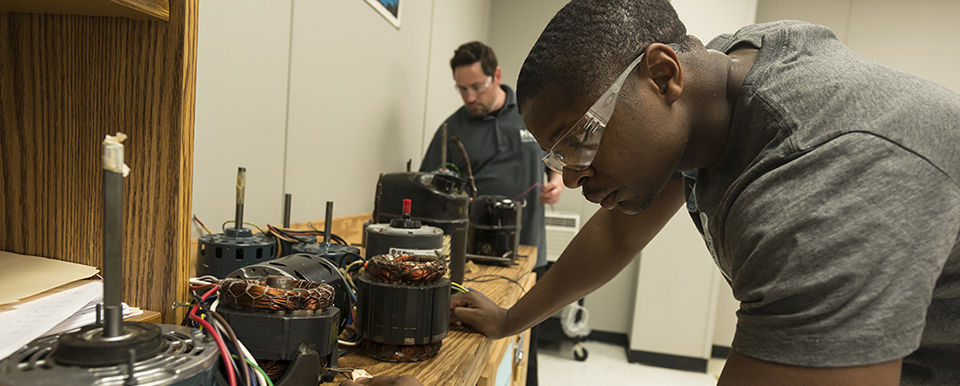 Demand for qualified HVAC technicians can be expected as long as there may be heating and cooling systems that require maintenance and installation. There's a great deal to learn for professionals working in the HVAC field. Whether building construction is at an all-time high or ebbing along, there may be a need for qualified technicians who are familiar with repairing HVAC systems, handling refrigerants and adhering to industry safety standards.The field of heating, ventilation and air conditioning, HVAC, is the science and practice of controlling indoor climate to provide healthy and comfortable interior conditions for occupants in a well-designed, energy-efficient, code-compliant and low-emissions manner and a structured approach to learning the in-depth technical principles and applications of HVAC systems.
Additional Information
Overview
The HVAC courses prepares the individual for basic, entry-level employment in the residential and/or light commercial heating and air-conditioning service industry. The essentials of the mechanical and electrical systems of contemporary air-conditioning and heating systems are addressed throughout this area of study.
Resources
For more information or View current schedule
George Davis
Construction & Trades
ACTC Building-B 13803 Bissonnet, Houston, TX 77083