Dental Hygiene
About the Program
HCC Coleman College Health Sciences has been designed to produce an entry-level dental hygienist that will assist in meeting the oral health needs of the community.
AWARD TYPES: Associate of Applied Science
AREA OF STUDY: Health Sciences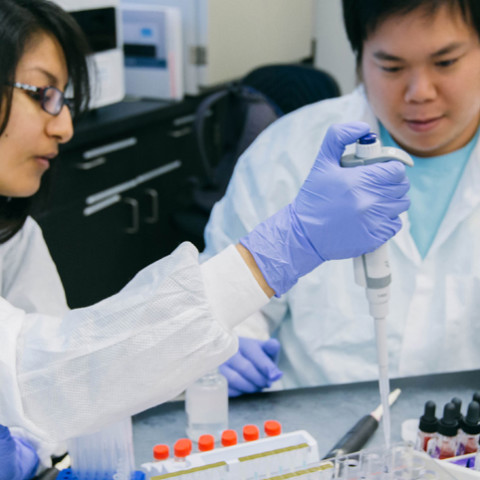 This program is part of the
Center of Excellence
The Health Sciences Center of Excellence is a leading health science community college in the nation and the only one of its kind residing in the world-renowned Texas Medical Center.
Program Outcomes
STUDENTS WILL BE ABLE TO:

The dental hygienist must create an informative tabletop presentation to appraise original research on a specific topic. The dental hygienist must create a case study and evaluate clinical therapy treatment on a periodontal patient.

The dental hygienist must demonstrate the application of a therapeutic agent to clinical competence that is used in the field of dentistry.

Dental hygiene students must demonstrate an extraoral exam to identify the anatomy of the head and neck.

The dental hygienist must demonstrate psychomotor skills to deliver preventive services to patients.
Resources
Search for a Dental Hygiene Professor or request more information
Get in touch
Michele Giles
Dental Hygiene