IDEAS Academy
The Solution Design Center at West Houston Institute
IDEAS Academy
IDEAS Academy is a new kind of learning experience at the West Houston Institute where students develop the creative mindsets and skill sets used by innovators, designers and entrepreneurs that will help them thrive in a digital and global 21st century society.
IDEAS stands for Innovation, Design, and Entrepreneurship integrated into the Arts and Sciences. The name also signifies the power of big ideas to change the world.
Through individual coursework and real-world design challenges, students learn how to:
Connect the dots to recognize opportunities
Utilize idea generation techniques
Prototype concepts using digital tools
Launch their realized ideas into the world
Make Youth Count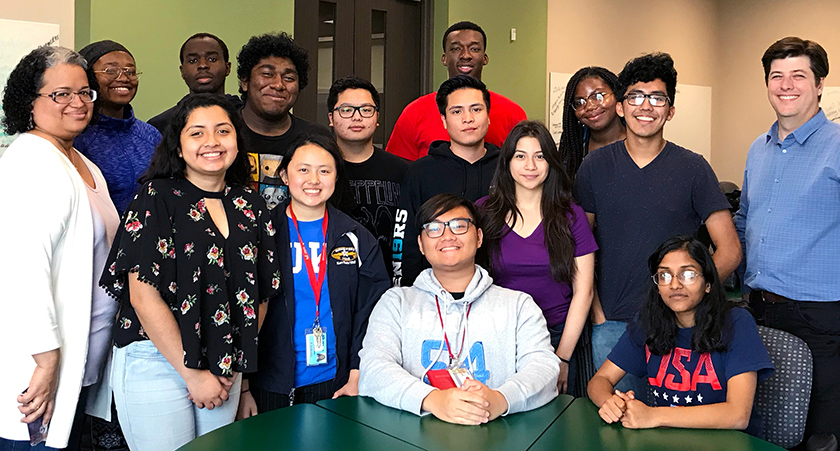 IDEAS Academy at Houston Community College's West Houston Institute provides students with opportunities to develop the mindsets and skillsets used by innovators, designers and entrepreneurs to enable them to become leaders in today's digital and global society.
For the second year, IDEAS Academy has partnered with the Houston Mayor's Office to provide a design challenge to students to create solutions to a real-world issue with local and global impacts. This Spring 2019, students from across HCC's diverse population participated in the challenge.
Learn more about this Alief Early College IDEAS Academy project
IDEAS Academy
West Houston Institute
2811 Hayes Rd., Houston, TX 77082