Director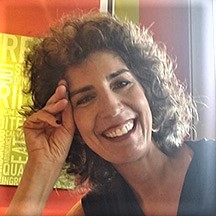 Laura Williamson, Ph.D.
Dr. Williamson is the Director and lead facilitator for the Collaboratorium at the West Houston Institute, Houston Community College's Innovation Center. She leads programs that support teams in developing collaborative, innovative solutions to their critical challenges. Dr. Williamson is passionate about building teams' capacities in using new ways of thinking and working together in order to develop breakthrough ideas and solutions. She combines experience with disciplines such as Design Thinking and Creative Problem Solving with strong facilitation skills to help teams harness the power of diverse perspectives, foster active collaboration and produce creative ideas.
Dr. Williamson holds a Ph.D. in Industrial-Organizational Psychology from the University of Houston. Before joining HCC, she worked in the Organization Development department at the M. D. Anderson Cancer Center, in NASA's behavioral science unit, and in HR and management consulting with Aon Consulting.
Collaboratorium
Laura Williamson, Ph.D., Director
West Houston Institute
2811 Hayes Rd., Houston, TX 77082