World Languages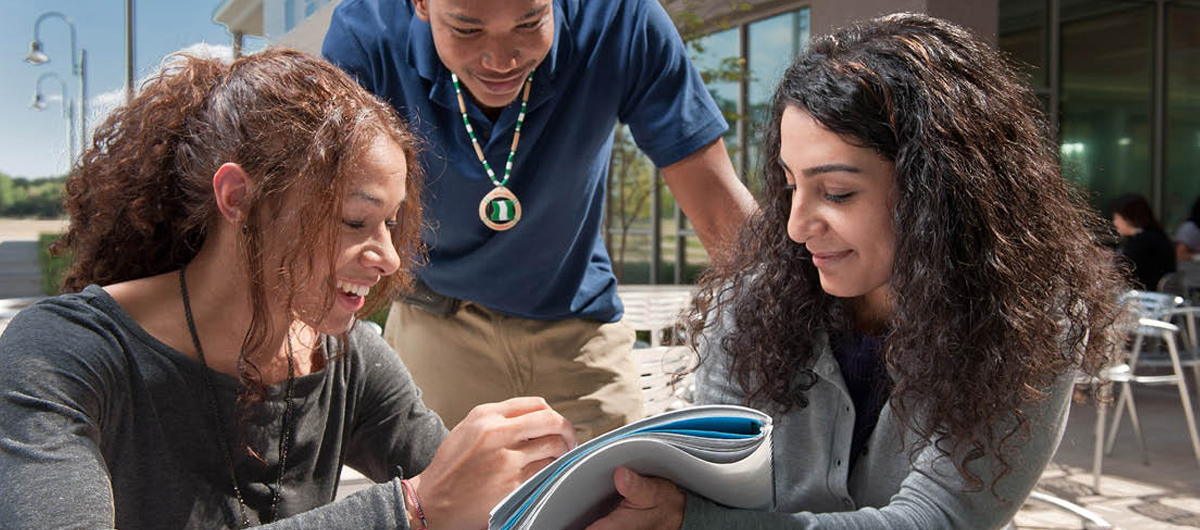 About the Program
The World Language Program at Houston Community College currently offers instruction in Arabic, Chinese, French, German, Japanese, Korean, and Spanish. Our courses are designed to help students develop basic communication skills in the target language.
AWARD TYPES: Associate in Arts
AREA OF STUDY: Liberal Arts, Humanities & Education
Program Outcomes
Students will be able to:

Summarize authentic spoken discourse produced by Spanish speakers of diverse origins. Produce Spanish comprehensible to native speakers using complex grammatical structures to communicate analytical and interpretive information in both impromptu and prepared speech.

Demonstrate increasing comprehension of authentic written texts in a variety of genres. Write evaluations and critiques at a high intermediate level using complex grammatical structures.

Formulate cohesive paragraphs and essays. Interpret cultural practices and products of the Spanish speaking world drawing on authentic materials including literature and the visual arts.
Program Information
About World Languages
We emphasize the acquisition of listening, speaking, reading and writing skills, as well as the development of cultural sensitivity, knowledge of cultural information and understanding of cultural differences.
Employment
A degree in World Languages can lead to careers in International Political Organizations, Embassies, Import/Export Companies & International Banks, Education.
Online Program Restrictions
Language Option Restrictions
Some HCC Online programs require students to participate in foreign language courses as part of the program's required curriculum. At this time, the only language option currently available online is Spanish. If you would like to take courses in a language other than Spanish, you would have to do so on campus.
Elective Course Restrictions
Some HCC Online programs may have a limited number of elective options available, based on which of the designated electives are currently offered online. If an elective course is not available online, it will be denoted in the program's degree plan.
Required Course Restrictions
Some HCC Online programs may require students to participate in one or more campus-based courses as part of a given program's required curriculum. If a program requires participation in a campus-based course, the campus-based course will be denoted in the program's degree plan.
Potential Course Restrictions
Some courses may require students to participate in campus-based laboratory sessions or proctored examinations. Please review your course syllabus to determine if your online course has an on-campus laboratory or examination requirement.
Resources
Search for a World Languages Professor or request more information
Get in touch
Carlos Villacis
World Languages

Hours of Operation: Mon.-Fri. 8am-5pm