Electrical Technician - (Bilingual Option)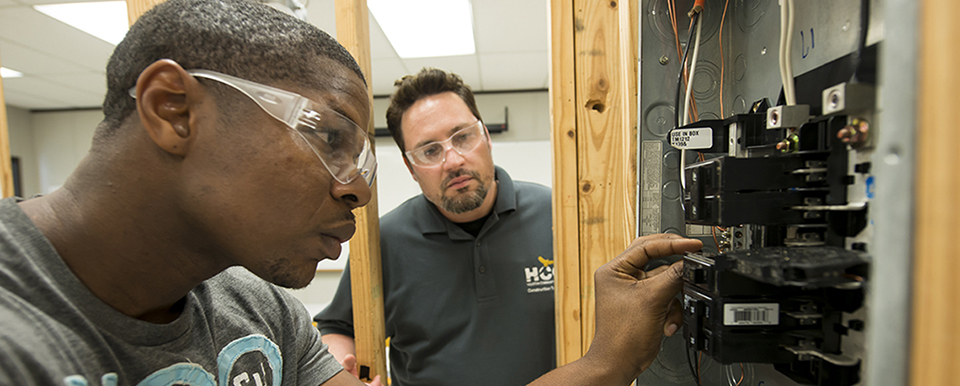 Basic Electrician training provides the skills, knowledge and hands-on experience required for a long-term electrician career. Electricians install electrical systems in structures; they install wiring and other electrical components, such as circuit breaker panels, switches, and light fixtures, and they follow blueprints, the National Electrical Code® and state and local codes.
Additional Information
Overview
The Electrical Technician I & II courses are designed to train students to be an entry-level electrician. This are of study prepares students for entry-level electrician positions, including residential wiring, as well as commercial/ industrial applications. Industrial Electricity courses includes specialized courses where students work on equipment used in industry.
Resources
For more information or View current schedule
George Davis
Construction & Trades
ACTC Building-B 13803 Bissonnet, Houston, TX 77083