HCC team wins diversity award for IT summer camps
Oct 19, 2021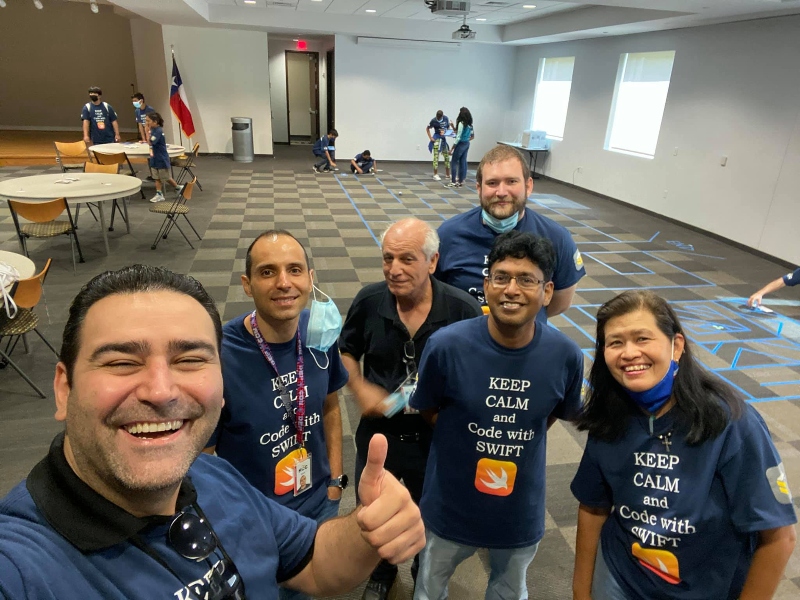 Houston Community College's Digital and Information Technology team has earned a citywide diversity award for its IT summer camps for young people from diverse backgrounds.
Diversity Summit Houston selected the team as its 2021 "Team Diversity Champion" for creating opportunities for underserved minority middle and high school students to access technology and training.
More than 140 students from the greater Houston area took part in the camps held in June at four HCC campuses. The camps centered on virtual reality, coding and robotics and included students from low-income families with limited access to technology.
The students included 30 percent Latinos, 25 percent Blacks or African Americans, 25 percent whites, and 20 percent Asian Americans. Upon completion of the camps, they received 1.5 Continuing Education credit units.
The IT summer camp team was led by Samir Saber, dean of HCC Digital and IT Center of Excellence, and Raymond "Mitch" Keller, professor of cybersecurity and networking at HCC. Eighteen faculty and 11 support staff members served as mentors and provided logistical support.
At one of the camps, students learned how to build, interact and manipulate a VR environment. Using the latest technology powered by Oculus headsets, the students were immersed in "new worlds and new possibilities of virtual reality," Keller said.
"It gave them opportunities that they might not otherwise have had to see the possibilities of emerging technologies," he said.
In other camps, students learned computer programming using the Apple Swift coding language. Adding to the experience, the camps incorporated the Swift Playgrounds game and Sphero robots donated by Apple Inc., a partner of HCC since 2017.
"The camps provided invaluable lifetime, high-tech experiences that the students will likely never forget," Saber said.
Diversity Summit Houston was founded by the Association of Chinese American Professionals in 2001 to promote diversity, equity and inclusion in the workplace and community. During its annual gathering of corporations and organizations, the summit selects three Diversity Champions in the corporate, community and team categories from citywide nominations.
« Previous Article
Next Article »
---