HCC named 2020 Entrepreneurial College of the Year
Oct 16, 2020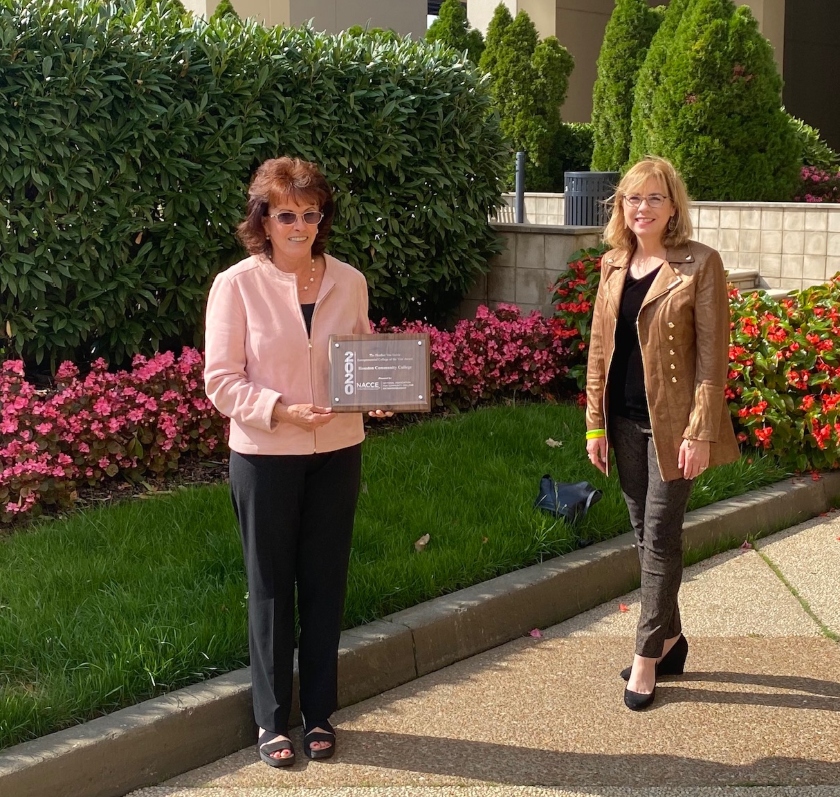 The National Association for Community College Entrepreneurship has awarded Houston Community College with the 2020 Heather Van Sickle Entrepreneurial College Award, an honor which recognizes HCC as NACCE's 2020 Entrepreneurial College of the Year.
HCC's selection as NACCE's 2020 Entrepreneurial College of the Year attests to the leadership of Chancellor Cesar Maldonado, Ph.D., P.E.
For the past several years, the college has steadily expanded its entrepreneurial initiatives. In 2019, HCC offered 350 entrepreneurial workshops, drawing 8,000 participants. More than 750 individuals have graduated from HCC's Goldman Sachs 10,000 Small Business program, and 350 students have participated in HCC's Business Plan Competition that awards cash prizes of $26,000 and in-kind prizes totaling $200,000 to competition winners. The HCC Entrepreneurship program started in 2008 with a $100,000 innovation grant. Today, the program budget is $800,000, with additional grant-funded programs and gifts.
"Houston Community College is a model of how colleges contribute to their local entrepreneurial ecosystems," said Rebecca Corbin, Ed.D., president and CEO of NACCE. "Through persistence and entrepreneurial mindset and action, HCC has scaled replicable and sustainable entrepreneurial programs that have impacted thousands of students over the past several years. It is a pleasure to recognize this outstanding college, which was selected by an independent judging panel, as the winner of NACCE's 2020 Entrepreneurial College of the Year Award."
« Previous Article
Next Article »
---