Articles
HCC and Fundación Universidad de las Américas Puebla celebrate partnership
May 3, 2018
Houston Community College and Fundación Universidad de las Américas Puebla celebrated a recent partnership during a signing ceremony May 3 at HCC's District Office in Midtown.

HCC Chancellor Cesar Maldonado and UDLAP President Luis Ernesto Derbez Bautista signed a document acknowledging an articulation agreement that ensures a seamless transfer of certain degrees and credits between the two institutions. The agreement was formalized in 2017, but due to Hurricane Harvey and other circumstances, the ceremonial acknowledgment of the partnership had to be delayed.

"This partnership enhances HCC's position as a welcoming and relevant institution for international students," Maldonado said. "We have enrolled more international students than any other community college in the nation for the past 12 years."

The collaboration reflects UDLAP's reputation as one of Mexico's foremost international universities. "We are looking forward to continuing a striving relationship between our institutions and expanding the opportunities for higher education abroad," said Dr. Derbez.

More than 1,000 of HCC's international students are from Mexico. The only country with more foreign-born students at HCC is Vietnam, which is home to an HCC satellite campus.

Under the agreement, UDLAP will accept certain coursework and associate degrees from HCC when students transfer to UDLAP in the process of working toward a bachelor degree.

The agreement also permits eligible students to transfer coursework from UDLAP to HCC, a process known as reverse transfer, so students may complete requirements for an associate degree issued by HCC.

Both institutions say the partnership symbolizes their commitment to creating new opportunities and pathways for student success in higher education.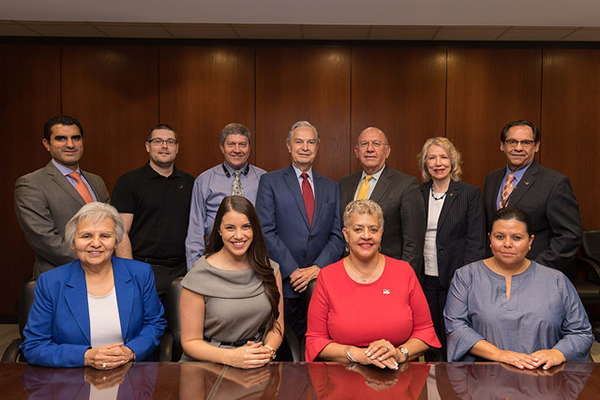 « Previous Article

| Next Article »
---