Zeph Capo
Zeph Capo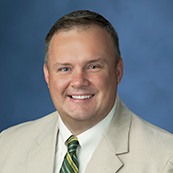 Elected to the Houston Community College Board of Trustees in December 2013, Zeph Capo believes that a quality public education and old-fashioned hard work are requirements for a robust economy. Capo is currently Vice President and Legislative Director for the Houston Federation of Teachers, having previously worked as a science teacher in public schools. Capo is known for his honest and direct approach to solving issues and building lasting relationships in the communities he serves.
Capo's successful real-world experience in the public educational sector is sure to strengthen Houston Community College's relationship with the independent school districts it serves. In 2009, Capo led a multi-million dollar early childhood investment by partnering with the Good Behavior Game (GBG), which emphasizes teamwork and development of positive peer relationships. Thanks to his efforts, more than 70 HISD classrooms now benefit from the program.
In 2011, Capo spearheaded community meetings to develop a paradigm in how neighborhoods can effect change in a community. The effort resulted in establishing the Friends of Frank Black, a new vanguard-magnet designation and a 100% increase in student enrollment. In 2013, Capo was part of a successful legislative process to increase dual credit opportunities for career and technical education. He is also committed to increasing the availability of dual credit programs through collaboration between HCC and HISD.
Capo believes in strengthening the school-to-work pipeline. He is dedicated to seeking advice and guidance from industry and small business leaders to enrich HCC's curriculum and align their needs with workforce programs.
Capo has served on several community boards that have added perspective and developed cross-sector relationships that will benefit HCC as the college forges a new direction.
An active resident of the Garden Oaks/Oak Forest area, Capo attended community college before transferring to Florida International University. He is currently enrolled in a Master of Public Administration program at the University of Texas—Pan American.
News
---
During an inspiring, yet frank, address to legislators, industries, educators and community partners, Houston Community College (HCC) Chancellor Cesar Maldonado, Ph.D., P.E., said the college, like the city, has many opportunities to thrive and grow, but only if it recognizes where those exist.
On Friday, March 22, United States District Judge Kenneth Hoyt dismissed a lawsuit filed against HCC by Trustee Dave Wilson in which Wilson requested money damages for alleged violations of his First and Fourteenth Amendment rights.
Winter 2019 Newsletter from Trustee Zeph Capo
As your trustee, it is my honor and privilege to ensure HCC, is a good steward of the resources we entrust to it. I serve because I believe HCC is one of the most valuable educational and workforce development resources in the Greater Houston region.
At the Houston Community College (HCC) Board of Trustees Special meeting, the board voted to appoint Eva L. Loredo as chair and Christopher W. Oliver as vice chair and Neeta Sane as secretary for the 2017 term.