The Program trains individuals to function as multi-skilled technicians in ambulatory health care delivery systems. Specific skills include administrative and clinical duties. Additional skills include 12-lead electrocardiography, dysrhythmia interpretation, stress testing, Holter monitor and scanning, phlebotomy, pharmacology and administration of medications and fundamentals of medical insurance with coding.
Degrees and Certificates
Medical Assistant - Certificate
Allied Health/ Medical Assistant Track - AAS
Program Information
A Career in Medical Assistant
The Medical Assistant is a multi-skilled allied health professional trained to function in ambulatory care, outpatient clinics, and physicians' offices. The training and education involves administrative front office skills (the business end of the medical practice) and clinical patient care skills. A high degree of flexibility, adaptability, critical thinking is necessary to perform as a medical assistant. People skills are as important as technical skills. Medical Assistants in the front office and back office areas represent the quality care provided by the medical practice. A Medical Assistant works under the supervision of a physician or other health practitioner. The duties of Medical Assistants vary from office to office, depending on the location and size of the practice and the practitioner's specialty.
Medical Assisting is one of the nation's fastest growing health careers through 2022 according to the United States Bureau of Labor Statistics. The job market is excellent for a committed, competent, caring Medical Assistant.
Why should you consider a career as a Medical Assistant?
Medical Assisting is one of the fastest growing health careers according to the United States Bureau of Labor Statistics. Demand for medical assistants continues to increase as the health care industry grows.
Medical Assistants are at the frontline of every successful medical practice. Health care providers rely on the medical assistant who is cross-trained to perform administrative and clinical procedures in ambulatory health care delivery systems. Administrative duties include utilizing electronic medical records, coding insurance claims, billing, bookkeeping and scheduling appointments for diagnostic studies. Clinical duties include taking patient medical histories, assisting the physician during exams, collecting specimens, performing CLIA-waived laboratory tests, administering medications as directed by the physician, performing EKG's, drawing blood, assisting with minor surgery and patient education. Responsibilities will depend on the size of the practice.
The HCC Coleman College program trains medical assistants to be multi-skilled and prepared for a fast-paced environment and an in-demand- career.
Admission Steps
Are you ready to start the application process for Medical Assistant? Click here to download the admission steps.
Accreditation Information
The Medical Assistant Program is accredited by the Commission on Accreditation of Allied Health Education Programs (www.caahep.org; 25400 U.S. Highway 19 North, Suite 158, Clearwater, FL 33763) upon the recommendation of the Medical Assisting Education Review Board (MAERB).
Students are expected to sit for and successfully pass the national Certified Medical Assistant (CMA) exam to receive the credential CMA (AAMA). The CMA examination is administered throughout the year. Contact the AAMA for testing dates and fees at 1-800-ACT-AAMA or the American Association of Medical Assistants at 20 N. Wacker Drive, Suite 1575, Chicago, IL, 60606-2903, 1-800-228-2262, www.aama-ntl.org
Felons are not eligible to sit for the CMA (AAMA) examination unless the AAMA Certifying Board grants a waiver. You may contact the AAMA for the information concerning grounds for denials or eligibility for the Certified Medical Assistant CMA (AAMA) credential.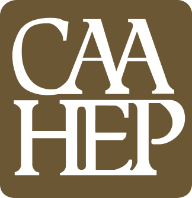 Program outcomes
The Medical Assistant Program at Houston Community College, Coleman College for Health Sciences has an average job placement rate of 84% over the past five years. The five year average for employer satisfaction of graduates is 97% for those hired from the Medical Assistant Program at Houston Community College.
Mission Statement
The mission of the Houston Community College Medical Assistant Program is to provide quality training and education in medical assisting skills so that our graduates will be employable as entry level Certified Medical Assistants. The program purpose encompasses the belief that our students are adult learners who want to be successful and provide competent, caring, and compassionate health care services to our communities of interest.
Program Requirements
Applicants are accepted for enrollment fall and spring semesters. All interested applicants must attend a program session held the first Thursday of the month (unless a holiday) at 5:30 p.m. Registration required through www.colemanconnection.org . The TSI (Texas Success Initiative) test (unless earned an Associate Degree or higher) is required. If TSI is not met, the applicant must complete these courses- INRW 0420 or HPRS 1271, MATH 0409 or TECM 1303 with completion with a grade of "C" or better. Prerequisites required for the program are HPRS 1201 and ENGL 1301 with completion of "C" or better. An Official High School and/or College Transcripts or GED is to be submitted with the application. Application deadline is July 15 for fall and November 15 for spring. Applications are to be submitted to student services. Program director approval is required for enrollment. All applicants who qualify for admission to MDCA classes are scheduled for personal interview with the program faculty member. Financial Aid is available for all qualified applicants.
Interviews and Evaluation for Admission
Applicants who qualify for admission to MDCA classes are scheduled for a personal interview with a program faculty member. Applicants are selected based on a point system, which includes test scores and interview. Applicants are notified of their enrollment status at closure of the interview. Students matriculating with MDCA program receive a letter of acceptance.
All applicants who are accepted for the MDCA Program must complete a criminal background check by Certified Background Check. Negative results could prevent matriculation with HCCS Medical Assistant Program. All applicants who are accepted into the MDCA Program must complete a Urine Substance Abuse Panel 10 (SAP10) with integrity checks for creatinine and pH levels. Negative results could prevent matriculation with HCCS Medical Assistant Program. A physical exam with current immunizations is required. The cost for drug screen, background check and physical exam with immunizations is the responsibility of the accepted applicant. The matriculation process includes completion of the background check, physical exam, immunizations and SAP10 testing.
Persons interested in applying should contact an advisor at the Coleman College for Health Sciences (713-718-7508).. For further information, please see the general applications procedures for Health Science programs http://coleman.hccs.edu/about-us/how-to-apply/
Student Outcomes
Perform entry level skills as a Medical Assistant
Demonstrate administrative competency as a Medical Assistant
Exhibit the ability to safely perform clinical skills
Differentiate between normal and abnormal results in a clinical setting
Essential Functions
The essential functions outline reasonable expectations of a student to participate and be potentially successful in the Medical Assistant Program and in the profession. The Medical Assistant student must be able to function in a variety of classroom, lab and/or clinical situations while maintaining the essential competencies of Medical Assistant in the field. These requirements apply for the purpose of admission and continuation in the program.
Click here to download and review the Essential Functions for the Medical Assistant Program.
Program Costs
| Semester 1 | In District | Out of District |
| --- | --- | --- |
| Tuition (16 hours) | $1080 | $2,232 |
| Books | $892 | $892 |
| Uniforms | $150 | $150 |
| Parking (4 months) | $320 | $320 |
| Physical Exam | $100 | $100 |
| Immunizations | $200 | $200 |
| Background Check/Drug Screen | $95 | $95 |
| Medical Insurance | $150 | $150 |
| Supplies | $75 | $75 |
| Total | $2,787 | $3,939 |
| Semester 2 | In District | Out of District |
| --- | --- | --- |
| Tuition (15 hours) | $1,014 | $2,094 |
| Books | $225 | $225 |
| Parking (4 months) | $320 | $320 |
| Total | $1,239 | $2,319 |
| Semester 3 | In District | Out of District |
| --- | --- | --- |
| Tuition (10 hours) | $747 | $1,400 |
| Books | $300 | $300 |
| Parking (2 months) | $160 | $160 |
| Credential Exam | $125 | $125 |
| Total | $1,332 | $1,985 |
| Estimated cost total Year | $5,433 | $8,313 |
| --- | --- | --- |
*All costs are approximate and subject to change at any time
To calculate that approximate cost of tuition and fees for the Medical Assistant Program, go to www.hccs.edu and search for "tuition calculator."
Employment
There are 13,888 Medical Assistants employed in the Greater Houston Area. This number is expected to increase by 14.0% over the next four years.
The estimated annual job openings is 872 jobs a year.
Median Wages - $14.22 hourly, $37,000 annually
A Career as a Medical Scribe
The Medical Scribe is a six-month program. This course is designed to train the individual in the field of medical scribe. Students will learn the fundamentals of the scribe field, including medical terminology, anatomy and physiology, electronic health records, medico-legal rules and regulations for health professions, including Health Insurance Portability and Accountability Act (HIPAA), the essentials of medical coding and reimbursement, and hands-on education using practical scribe scenarios to fulfill the diversity of the scribe training program. The students are trained in both the classroom and in the clinical area to document the history, chief complaint, physical exam, assessments and procedures dictated by the provider and patient during actual charting. The skills and knowledge of a medical scribe may be applied in an ambulatory care clinic, surgical center, hospital setting, emergency department and other health care environments within the US healthcare system.
Medical Scribes are medical information managers who specialize in charting physician-patient encounters in real-time. Medical Scribes interact and collaborate with other members of the health care team, but serve as the right-hand to the physician/provider. Under the direct supervision of the provider, the scribe follows the patient workflow. Similar to the medical transcriptionist, the medical scribe provides another career pathway or stepping stone to the health care system.
Student Outcomes
Differentiate workflow in Healthcare Settings
Perform application of documentation in the electronic health record
Demonstrate knowledge of HIPAA compliance
Employment
According to the Bureau of Labor Statistics, the Health Information Technician field is growing faster than average at a rate of 21 percent through 2020.
Medical scribes are well-compensated, earning a national average annual salary of $33,530. The primarily work in medical centers, emergency rooms and hospitals, as well as physician practices and private doctors' offices.
Certification
The Medical Scribe Program at HCC Coleman College is approved by the American College of Medical Scribe Specialists (AMCCS). The program prepares the individual for the field of medical scribe. The American College of Medical Scribe Specialists (ACMSS) certifies qualifying medical scribe specialists who specialize in real-time medical record documentation. ACMSS certification is sought and earned by medical scribe specialists on a voluntary basis. ACMSS certifies only those medical scribe specialists who meet high educational, professional standing, and examination standards.

The ACMSS administers the Medical Scribe Certification & Aptitude Test, also known as the MSCAT. The test is designed to verify a medical scribe's breadth of knowledge with respect to medical terminology, technical spelling, the Patient Privacy Rule and HIPAA, the scribe's role in medico-legal risk mitigation, understanding the essential elements of documenting a physician-patient encounter, evaluation and management level, the Centers for Medicare and Medicaid Services Physician Quality Reporting System (PQRS), the Joint Commission's Accountability Measures, and general knowledge of the roles and responsibilities of general medical personnel.

Graduates from the Houston Community College Medical Scribe Program are eligible and encouraged to sit for the MSCAT upon graduation.
More information
See more information about the Medical Scribe Certification & Aptitude Test (MSCAT) by visiting the website www.theacmss.org