Top News
HCC IDEA Pitch Competition winners announced
May 2, 2016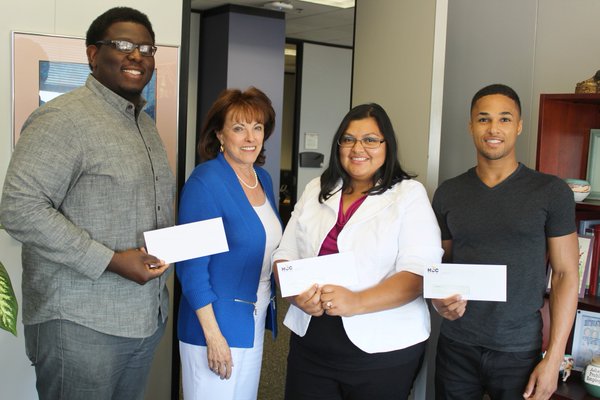 The Houston Community College (HCC) Office of Entrepreneurial initiatives (OEI) recently announced the HCC IDEA Pitch competition winners. The competition this semester had 33 entries and 16 finalists presented at HCC district building. Four people won cash prizes.

Out of the 16 people who presented, one represented a group entry consisting of a 10-member team; the rest were all individual submissions. (See all Idea Submissions on this youtube playlist)
The competition opened on February 1 and closed on April 8 during which eight training sessions were offered to help students generate ideas and learn how to present them to an audience throughout the HCC Central, Southwest, Northwest and Southeast campuses.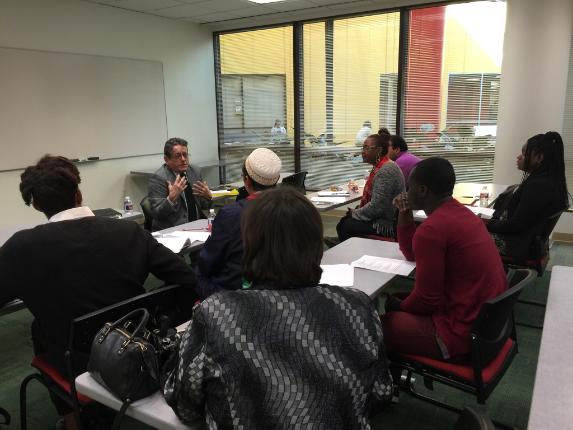 Each campus had one of the four IDEA generation training sessions, which were facilitated by Michael Slavin and one of four Pitch Presentations were facilitated by HCC Professor Ed Muth.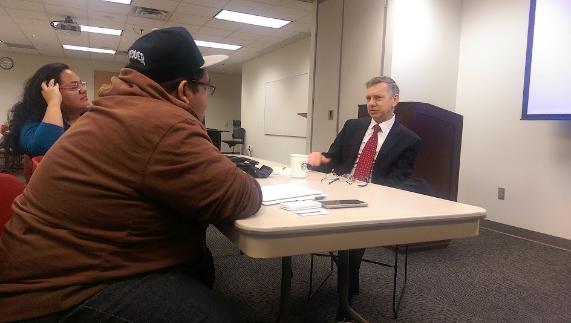 The competition is designed to explore innovative approaches to answering pressing societal needs and to foster an atmosphere of social dialogue. Students completed a simple application and uploaded a video pitch on YouTube, after which Director of Student Innovation Ravi Brahmbhatt invited them to pitch their ideas in front of a panel of judges which included Chris Bilton, program director of MBDA, Sandra Louiver, director of the HCC Center for Entrepreneurship, and Sean Otmishi, Computer Science faculty and tech entrepreneur.
(Drum roll… ) And the winners are:
First Place - Joseph Morris - ReadEng is a smart application that allows you to take any text you do not understand, and have it translated and summarized into layman terms in real time using primarily using Google Translate API.
What's next: Joseph plans to buy a laptop with the prize money and use it to create a second app prototype using Google Translate API and plans to attend more mentorship breakfast events at TiE Houston to network with other tech startups, both of which he was introduced to by Brahmbhatt. Lastly, he has found a co-founder/partner, a veteran computer programmer of 20 years to help take his project forward!
---
Second Place - Diana Fuentes - The idea is to create a Supply Donations Room at each HCC campus for students to have access to. Students will be able to make donations (unwanted school supplies such as notebooks, USBs, pens, pencils, calculators, textbooks, backpacks.
What's next: Diana plans to write out her plan and vision in a business plan to compete in the HCC BPC next semester!
---
Third Place - Robert Ramirez - A not-for-profit company that helps learning disabled students discover and develop their strengths with a group of successful mentors with the same learning disabilities.
What's Next: Robert looks to create a network of likeminded individuals and propose a plan for the HCC ADA department to use his group as mentors for HCC students with learning disabilities. Robert will be focusing on branding his idea and applying for grants to kick off his initiatives.
---
Honorable Mention - Sandi Miller - Sandi Rose Miller provides a powerful solution for resolving the pervasive social dilemma surrounding mid-life women feeling devalued and invisible with every passing decade. Her transformative, life-changing process systematically fosters self-esteem, confidence and personal empowerment with three simple steps for body, mind & environment..."makeovers" from the inside-out

The end of the competition marks the start of the 2nd year of the Innovation Club, a group of HCC students, faculty and staff working to solve problems and create new enterprise! Last year's launches were FundGro.com, HCC Andriod and iPhone smartphone Apps, and PicktoGive.org

To see more event photos, click here.




« Previous Article

| Next Article »
---