HCC Apple Swift summer camp begins
Jun 21, 2017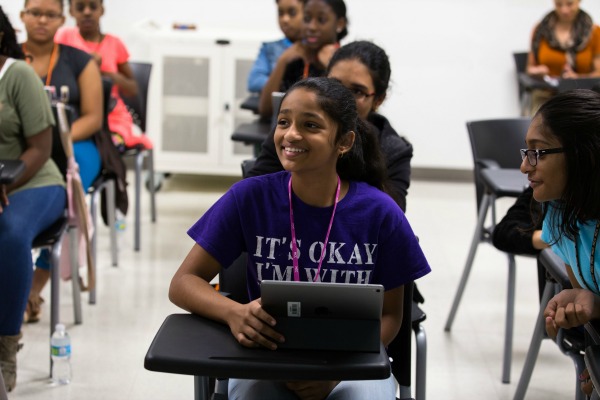 A select group of middle and high school students from Houston, Stafford and Fort Bend school districts are among the first to benefit from the new HCC-Apple collaboration that features the Swift Curriculum. The students are taking part in the HCC summer camp program that focuses on building computers and identifying Internet security threats, in addition to the Swift Curriculum.
One Houston Community College (HCC) summer camp is made possible by a $100,000 state grant and the other one through departmental funds. The grant pays for 50 students to take part in the HCC Science, Technology, Engineering and Math (STEM) Summer Camp.
The second summer camp, organized and paid for by the HCC Digital and Information Technology Center of Excellence (COE), allows 25 more students to participate, bringing the total number of HCC STEM summer camp participants to 75 students. All funds provide the materials needed for interactive building kits, learning Swift Coding on iPads and several field trips to the 20th Century Technology Museum and NASA.
Dr. Madeline Burillo, President of HCC Southwest College, says the camps expose middle and high school students to post-secondary education. "The camps help students ignite a passion for STEM careers, so the workforce of the future has the knowledge and the skills needed to ensure the Houston area remains relevant in STEM-related industries," explains Dr. Burillo.
The students are attending the camps at the HCC Southwest College West Loop Campus for five weeks. One camp, for girls only, is focused solely on Swift Coding. The other camp focuses on several aspects of computer science. The first week is Swift Coding-based. The rest of the camp introduces students to cyber security, digital gaming and Cisco IT Essentials, where the students will split up into teams to build their own computers.
The HCC STEM Summer Camps began June 5 and run through Friday, July 7 from 8 a.m. – 1 p.m. For more information on the HCC STEM Summer Camps, visit: hccs.edu/STEM.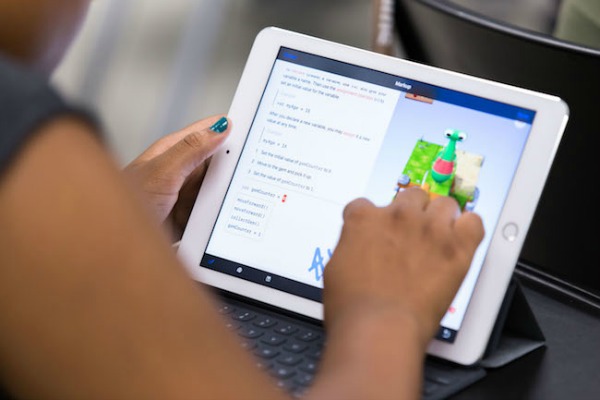 « Previous Article

| Next Article »
---