HCC Foundation Scholarship Gala celebrates golden ticket to education
Apr 26, 2016
What do an island vacation getaway, a ceremonial first pitch at an Astros game and an American Kennel Club (AKC) Silver Lab puppy have in common? They were among the many coveted items up for auction at the Houston Community College (HCC) Foundation Scholarship Gala 2016 chaired by Foundation Board Member Randy Sim and his wife Sue.
The Willy Wonka and the Chocolate Factory-themed fete turned a ballroom at the Hilton Americas-Houston into a magical wonderland filled with hundreds of generous attendees including The Honorable Houston Mayor Sylvester Turner, other notable elected officials, HCC Trustees, HCC Foundation Board of Directors, administrators, staff, and scholarship recipients.
"Our students represent Houston's future workforce. We truly do offer the golden ticket of educational opportunity to our students and to our community," said Dr. Cesar Maldonado, HCC chancellor.
"We celebrate our students and what education makes possible in their lives and for their families," said Dr. Adriana Tamez, HCC Board of Trustees Chair. "HCC is committed to 21st century learning and we value the support received from the community. You are making a difference for future generations."
It was a night to say "thank you" to donors and to honor two recipients of the HCC Crystal Eagle award for their continuous contributions to the Houston community. Mayor Turner presented the Individual Honoree Award to Susan D. Sarofim and the inaugural Corporate Honoree Award to Memorial Hermann Health System.
"It's a tremendous honor. Education is a passion. Houston Community College is the epitome of where someone can go -- as far as the facilities, the quality of the teachers, and the staff," said Sarofim, who also serves on the HCC Foundation Board.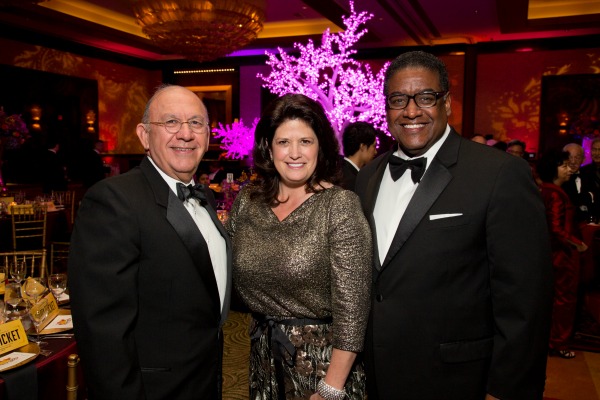 Will Williams, Memorial Hermann Board of Directors Chairman, accepted the award on behalf of Memorial Hermann Health System.
Williams proudly expressed, "Houston Community College has a phenomenal reputation for developing and training highly skilled individuals. These graduates are vital to filling the workforce needs of Houston."
From the evening's live and big board auction and multiple sponsorships, generous donors provided valuable support for the HCC Foundation to offer students the "golden ticket", which in this case symbolizes the educational opportunities that have no limit.
"Just this year alone, the Foundation awarded a record $1 million in scholarships to HCC students," said Shawn Taylor, HCC Foundation Board of Directors President. "By giving to the HCC Foundation and by supporting events such as this gala, you are providing these young people an opportunity."
Funds raised from the 2016 gala will be distributed as scholarships for HCC students, two-thirds of whom come from economically disadvantaged backgrounds and nearly half of whom are the first in their families to pursue a higher education. That includes Kabine Kaba, a student at the HCC Robert Garner Firefighter Academy, who is thankful for a scholarship that pays for his tuition and training gear.
"I don't know if I would have been able to be a firefighter without the help of HCC. They basically changed my life by giving me the scholarship," said Kaba. "I was working a regular job and the scholarship will give me the opportunity to have a career."
HCC alumna Wendi Hay, who was featured in a student testimonial at the gala, was living in a homeless shelter with her four daughters at the time she was accepted to HCC and is now living independently, has a full-time professional job, and pursuing her four-year degree thanks to the HCC Foundation.
Hay said, "It boggles my mind that a stranger chose to invest in my education without judging me or knowing who I am. But because they understand the importance of an education, because they understand there are barriers that people will encounter, they have removed those barriers and they have done it for somebody they do not even know."
To learn more about the 100-plus scholarships offered through the HCC Foundation, visit hccsfoundation.org.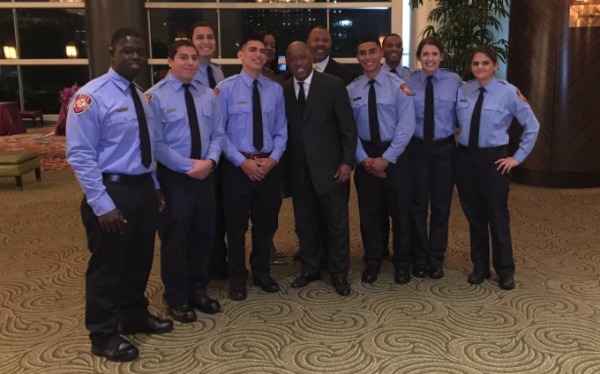 « Previous Article

| Next Article »
---