District IV Community Connections: Rev. Al Sharpton celebrates Black History Month with HCC
Feb 5, 2014
‌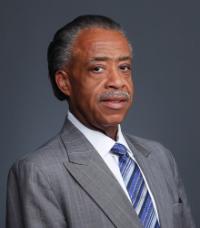 Houston Community College is celebrating Black History Month with two memorable events, both featuring civil rights activist Rev. Al Sharpton. Sharpton is the keynote speaker at HCC's 2014 Black History Scholarship Gala and will speak to local middle-school, high-school and college students earlier that day.
HCC's Scholarship Gala, "A Tapestry of Triumphs – Our Call for Civil Rights Continues," will be held at the Hilton Americas – Houston, 1600 Lamar St., downtown, at 6 p.m. Friday, February 21. Sharpton will share his thoughts on his extensive civil rights efforts and provide insights into America's social and political future.
The gala raises scholarships for deserving African-American students or students of African descent attending HCC. Historically, students who otherwise would be unable to complete their first two years of college have received scholarships through the fundraising efforts of HCC's Black History Committee.
Before the gala, at 10 a.m. Friday, Feb. 21, Sharpton will address around 200 middle-school, high-school and college students at HCC Southwest's West Loop Campus. Included in the audience will be students who participated in HCC's Minority Male Initiative's summer STEM Academy (Science, Technology, Engineering and Math). The focus of Sharpton's talk will be the importance of an education for minority students.
Author of "The Rejected Stone: Al Sharpton and the Path to American Leadership," Sharpton believes that Americans can all lead better lives by transforming their hearts and minds, thus creating a better nation for all. Sharpton is an orator and activist from New York City who became famous in the 1980s for his protests against police brutality and racial injustice. Today, he promotes a modern civil rights agenda that advocates one standard of justice, decency and equal opportunities for all people, regardless of race, religion, nationality or gender.
---
« Previous Article

| Next Article »