One Haute Collaboration

‌Designing Dining is an innovative project collaboration between the students of the Houston Community College Interior Design and Culinary Arts programs to create and design an inspired dining concept and menu based on a selected cuisine.
Students from both programs will be paired into teams of two — a culinary student and an interior design student — to work together to develop a restaurant concept, conceive a menu, and design the built environment of a restaurant space. The project will culminate in a team presentation of the design and a menu sampling at the Designing Dining event.
---
Hosted by: HCC Interior Design and Culinary Arts Programs
When: Apr 28, 2016 at 6:00 PM
Venue: HCC District Building, Auditorium – 2nd Level
Address: 3100 Main St., Houston TX 77002
---
---
Vodka Sponsor: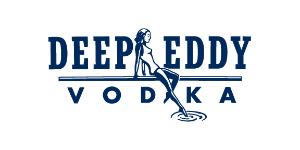 Sponsorship:
To make Designing Dining a success, we are seeking underwriters from the architecture, interior design, culinary and hospitality industries. Your participation will make this event truly special for our talentedstudents. As an industry partner in the community, your involvement highlights the importance of design and culinary education, and encourage Houston Community College students to pursue and complete educational and career goals.
Please join us in support of Designing Dining by demonstrating your commitment to excellence in education through your sponsorship. Events like this provide the confidence and experience students need to continue his or her educational goals. These students represent the future and HCC is committed to training tomorrow's talent today!
We look forward to your involvement in Designing Dining, and thank you in advance for your investment in the next generation of leaders for our industry.
Master Chef Level – limited to one sponsor - $5,000
Presenting Sponsor
Prominent listing of company logo and name on the save-the-date and event invitation that will be mailed and or emailed to over 1,000 individuals
Custom cocktail napkins for the event, with your company logo
Company name mentioned in press release before and after the event.
Company logo to be listed on event website, marketing material s and signage during the event
Company logo to be printed on event souvenir wine glasses
Photo opportunity with winning teams
VIP Parking at the event
Sous Chef Level – limited to three sponsors - $2500
Interior Design Product Placement: Company's logo and product will be used within each team's interior design of the project.
Culinary Product Placement: Chef/Restaurant logo and or brand signage will be at each team's table.
Prominent listing of company logo and name on the save-the-date and event invitation that will be mailed and or emailed to over 1,000 individuals
Company name mentioned in press release before and after the event.
Company logo to be listed on event website, marketing materials and signage during the event
Company logo to be printed on event cocktail napkins
Photo opportunity with winning teams
VIP Parking at the event
Sommelier Level – unlimited sponsors - $1,000
Wine Bar Sponsor
Custom wine glasses for the event, with your company's logo
Prominent listing of company logo and name on the save-the-date and event invitation that will be mailed and or emailed to over 1,000 individuals
Company name mentioned in press release before and after the event.
Company logo to be listed on event website, marketing materials and signage during the event
Photo opportunity with winning teams
VIP Parking at the event
Chef d' Cuisine Level – unlimited sponsors - $750
Company name mentioned in press release before and after the event.
Company logo to be listed on event website, marketing materials and signage during the event
Photo opportunity with winning teams
VIP Parking at the event
Maitre d' Level - $500
Company logo to be listed on event website, marketing materials and signage during the event
Photo opportunity with winning teams
VIP Parking at the even