Teen Entrepreneur College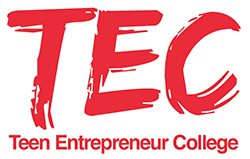 Entrepreneurship is a profound international, national and local imperative. Houston Community College is deeply committed to supporting and growing entrepreneurial initiatives that enrich and strengthen our community.
The new Teen Entrepreneur College is a credit-based program that blends classroom instruction with interactive activities, creativity, self-sufficiency, business development, and financial literacy, all supported by mentoring and strategic benchmarks.
Courses are designed to encourage students to complete their college education, even though they may want to start an enterprise. It is crucial that students develop all the technical and social skills needed to be successful in today¹s changing and challenging economy. We teach skills relevant to the real world, and motivate students to stay in school and learn.
By working with a mentor, students are encouraged to meet metrics, stay motivated, problem-solve and explore options. There is no solution that fits all, but rather each student explores opportunities, possibilities and defines their own interest. The faculty and staff facilitate enterprise and leadership development, problem solving, as well as interpersonal and presentation skills.
Teen Entrepreneur College is rigorous, experiential, and relevant to those students who select this unique pathway. For that reason, we have an application process that invites students who are eager to develop their own pathway through their own enterprise.
Deliverables
6 college credits in Entrepreneurship (Interpersonal Communication & Entrepreneurship)
Entrepreneurship education applicable to students from the widest range of socioeconomics, backgrounds to develop students potential
Provide access to entrepreneurial networks
Simulated investor panel—Shark Tank
Apprentice—team projects (identify a business problem in the Houston community and develop a plan to solve it)
Field Trips to local business
Mentors—entrepreneurial networks
The Asset Approach 40 Elements of Healthy Development –Search Institute has identified 40 positive experiences and qualities that all of us have the power to bring into the lives of children and youth.
Certificate of completion
Graduation ceremony
Costs
Dual College Credit Enrollment: In-district (no cost) Out-of-district fee apply
How to apply
Complete the Teen Entrepreneur College Application.
Write an essay
Request a copy of your most recent transcript from school
Submit a letter of recommendation from a high school teacher
Submit your $9.00 application fee
Schedule
The application deadline is June 2, 2015.